Capture Your Percent
By: Jenny Bonilla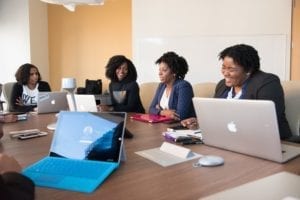 As Women's History Month draws to a close, we celebrate the many WOSBs that are winning, performing, and leading in federal contracting, like Civility Management Solutions lead by Laurie Sayles. We also celebrate the many partners and programs that support WOSBs from ChallengeHER, all the national PTAC's;  to Women Impacting Public Policy (WIPP), American Express, WBENC, and the new SBA Ascent platform.
The federal government set a goal in 1994 to award 5% of contracts to Women Owned Small Businesses (WOSBs) and in 2015 it finally reached that goal. The SBA recognizes that 45% of all business in the United States are women owned or co-owned. Certification as a WOSB is a door opener for contracting to the world's largest customer but it is not the only tool WOSBs need for successful contracting. Guidelines set forth by the Small Business Administration are the place to start, then consider your market strategy and take advantage of national ChallengerHER and WBENC opportunities, on-demand webcasts , and industry days hosted by federal agencies.
Kickoff the 3rd quarter of the federal fiscal year in a strong position by leveraging your WOSB certification and refreshing your capabilities statement. Reach out to our team at questions@targetgov.com for a one to one on how the TargetGov FAST® Process or KickStart Program® can help your company meet and exceed your 2021 contracting goals.