Build a career at TargetGov on the cutting edge of U.S. federal government contracting. Our team provides expert consulting services and business development products to large, medium and small companies that have directly resulted in clients winning billions of dollars in federal contracts. Our company is committed to helping all of its clients reach their contracting goals in the federal marketplace.
TargetGov is 26! We are celebrating by expanding our vision to meet the dynamic contracting field head on increasing our client ROI and leading the way in contracting thought leadership.
Grow with Us
We are seeking individuals who possess enthusiasm, critical thinking skills, a strong desire for personal growth and learning, and a collaborative mindset rooted in integrity, honesty, and professionalism. Our team is undergoing an exciting evolution, and we are eager to welcome individuals who are passionate and inquisitive. Our dedication lies in achieving immediate success for our clients in the federal marketplace. We operate at a FAST® pace and thrive on the motivation to push boundaries. We welcome people who like to challenge themselves.
What We Do
Our mission is to increase revenue for our clients. Utilizing proven methods in the three practice areas that produce the greatest results: (1) market research and analysis (2) Federal sales and marketing plan preparation and (3) sales, marketing, and business development consulting.
Join Us
This is challenging and rewarding work. Consider the possibility of a career with us. Explore our site and see how you fit in. Current postings are listed. Finally, contact us by email at careers@targetgov.com.
Easy online application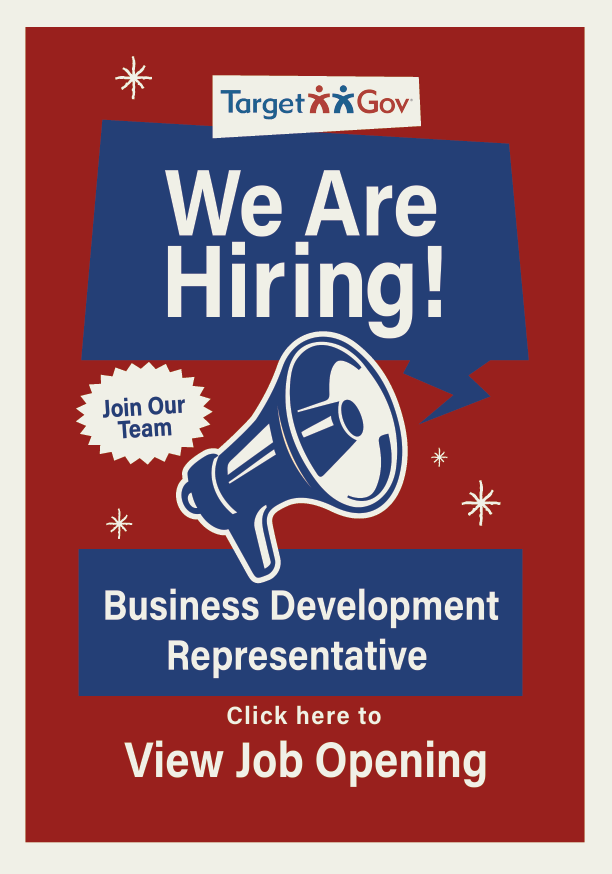 Business Development Representative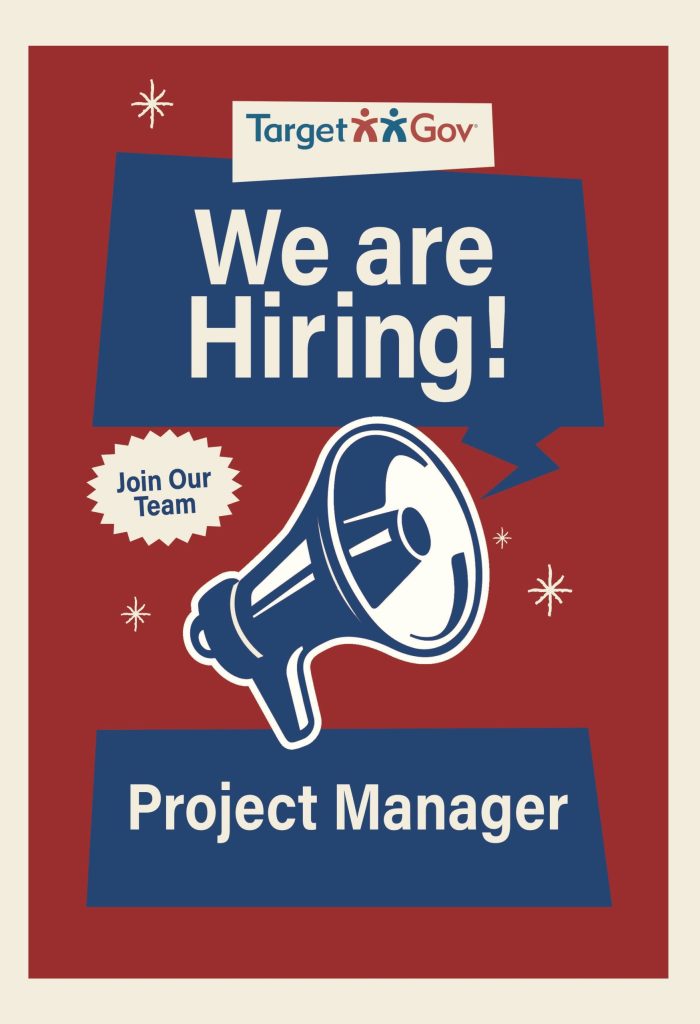 Our team embodies and is driven by our Core Values. Gloria Larkin, our President and CEO, would like to take a few minutes to share these with you.
Follow us on LinkedIn