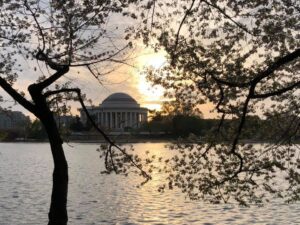 People working in the Aerospace and Defense industry in the Washington D.C. area, specifically focused on U.S. Federal Government contracting, often take the resources, community, and proximity to 'the action' for granted.  This past week I had the opportunity to take part in the Mid-America Aerospace and Defense Summit, the first and largest concentration of Aerospace and Defense-focused organizations in the region.  Hosted by the Arkansas Aerospace & Defense Alliance, the leading advocate in Arkansas for the entire industry, the event was focused on government-industry collaboration throughout Kansas, Texas, Oklahoma, Louisiana, and Arkansas.  As Arkansas's #1 export, government agencies, officials, and industry alike have a vested interest in the continued success of Aerospace and Defense throughout the region.   
Unlike many D.C. events; the Summit provided the time and space to listen to the speakers, attend match-making sessions, and visit the booths in the course of the 3-day event.  It was clear from the speakers provided, which included Arkansas Governor Asa Hutchinson, Arkansas Lieutenant Governor, Tim Griffin, and Director of Military Affairs at the Arkansas Economic Development Commission, Retired Air Force Officer, Rob Ator, along with several large business primes, this event is focused on the continued growth for the Aerospace and Defense industry. 
Gina Radke, President of the Arkansas Aerospace & Defense Alliance and Chad Causey, Executive Director, has plans to make this an annual event which will continue to grow and support the industry and agencies which it serves.  Small businesses beyond the Beltway should absolutely make plans to attend this event next year; begin by reading, "A Long Way for Lunch" on the importance of planning ahead before, during, and after an event.   
The TargetGov KickStart Program™ is an affordable, individually customized program, designed to propel businesses into the Federal market and position the organization for success. One of the fourteen key take-aways covered within the KickStart Program™ includes "Event and Engagement Planning and Execution (P&E)."  For more information about the TargetGov KickStart Program™ and how it supports your firm's growth in the federal market, contact us today! 
800.579.1346 x320 or email cindygaddis@targetgov.com