American Rescue Plan Act of 2021
By: Gloria Larkin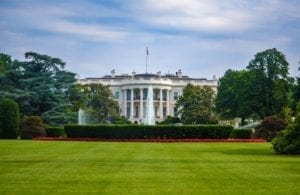 More than two months into his term, President Joe Biden's legislative agenda has come into sharper focus. It started with his approach to the issue that is at the forefront of everyone―including many a contractor's―minds, with his $1.9-trillion American Rescue Plan. It's centered on stopping the coronavirus pandemic, then kicks into the next gear with a list of construction-related provisions. Initially, the legislation is funding a heightened vaccination push. It called for making additional payments to citizens who annually earn less than a certain amount of income, extend and increase unemployment benefits, expand paid family leave and make major funding infusions to state and local governments, as well as schools.
Build Back Better economic recovery plan
What has captured construction executives' interest is the second item on what Biden called the Build Back Better economic recovery plan: a proposal that was due in February (around press time) that Biden said will "make historic investments in infrastructure, along with manufacturing, research and development, and clean energy."
Highway and transit programs now are operating under a one-year stop-gap, which lapses Sept. 30. "It's time to stop talking about infrastructure," said Biden, "and to finally start building an infrastructure so we can be more competitive."
The primary source of uncertainty in current projections of infrastructure costs is whether Congress will authorize a new round of Base Realignment and Closure (BRAC). That process, which is familiar to denizens in and around Fort Meade, calls for the Department of Defense (DoD) to close and consolidate bases in an effort to streamline its allocation of resources and cut costs.
Fort Meade was a major beneficiary of the last BRAC that began in 2005, but Congress has not supported the DoD's efforts to implement a new round since. Eighteen infrastructure costs would change if a new round of BRAC was authorized; however, the magnitude and timing of those changes cannot be estimated with confidence.
Key elements of Biden's Infrastructure plans include the following:
Transforming the crumbling transportation infrastructure by building roads and bridges, rail, aviation, ports and inland waterways. Such improvements would make the transportation of goods and people faster, cheaper and cleaner, as well as manufactured in the United States, while preserving and growing the union workforce. Another part of the idea is to move toward new energy sources that power the transportation sector, making it easier for the various modes to be powered by electricity and clean fuels.
Establishing the second great railroad revolution. Taking advantage of rail options would reduce pollution, connect workers to union jobs, slash commute times and spur investment in communities that would be improved by linkage to major metropolitan areas. It would be funded by tapping existing federal grant and loan programs from the U.S. Department of Transportation and streamline the loan process, as well as partnering with Amtrak and private freight rail companies to further electrify the system.
Revolutionizing municipal transit networks. Most Americans do not have access to high-quality and zero-emissions options for affordable, reliable public transportation; and where transit exists, it's often in need of repair. The aim will be to provide all Americans in municipalities of more than 100,000 people with quality public transportation by 2030 by allocating flexible federal investments with strong labor protections, as well as helping them invest in infrastructure for pedestrians, cyclists and riders of e-scooters and other micro-mobility vehicles, as well as integrate technologies like machine-learning optimizing traffic lights.
Ensuring clean, safe drinking water in all communities. Investing in the repair of water pipelines and sewer systems, replacement of lead service pipes, upgrade of treatment plants, and integration of efficiency and water quality monitoring technologies is part of the plan.
Expanding broadband (or wireless broadband via 5G) to every American. It must be recognized that millions of households without access to broadband are locked out of an economy that is increasingly reliant on virtual collaboration.
Redeveloping abandoned and underused Brownfield properties. Old power plants and industrial facilities, landfills, abandoned mines and other idle community assets can be transformed into new economic hubs.
Biden's plan is intended to revitalize communities nationwide so no Americans are disconnected from economic opportunities, with the idea being to ensure that the country's infrastructure investments address disparities that often occur along lines of race and class. It looks like an evolving environment that could result in more opportunities for the contracting community.
Gloria Larkin is President and CEO of TargetGov, American Express Procurement Advisor and a national expert in business development in the government markets.  Email glorialarkinTG@targetgov.com, visit www.targetgov.com or call toll-free 1-866-579-1346 x 325 for more information.