President Biden Extends the National Emergency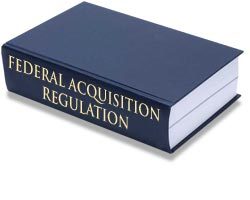 On February 24th, 2021 President Joe Biden extended the national emergency concerning the COVID-19 Pandemic previously declared on March 13th, 2020. In his notice of continuation President Biden says, "The COVID-19 pandemic continues to cause significant risk to the public health and safety of the Nation.  More than 500,000 people in this Nation have perished from the disease, and it is essential to continue to combat and respond to COVID-19 with the full capacity and capability of the Federal Government." This notice extends the national emergency declaration until there is a joint resolution enacted to terminate the emergency or the President issues a proclamation terminating the emergency.
During this crisis, businesses should be taking advantage of the expansion of the Simplified Acquisition Threshold (SAT) from $250,000 per transaction to $750,000 per transaction during the national emergency. The SAT typically accounts for $40 billion in products and services each year. With an effective proactive marketing strategy, businesses can use this threshold increase to stimulate growth and more importantly build relationships with government decision-makers by securing work that can be taken out of competition and paid for with a credit card. This is a great opportunity to target a new agency that might have otherwise been difficult for you to compete in due to a lack of relevant past performance.
For more details on how to leverage the Simplified Acquisition Threshold for your business contact TargetGov by email to questions@targetgov.com or call us at 410-579-1346.
If you want to receive news directly to your inbox sign-up for our bi-monthly newsletter here: https://www.targetgov.com/sign-up.