NASA (and All Federal Agencies) Says Time to Jettison LPTA
By: Gloria Larkin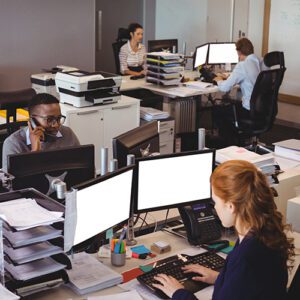 Department of Defense (DOD) joined the General Services Administration (GSA) and National Aeronautics and Space Administration (NASA) in severely curtailing use of the vilified Lowest Price Technically Acceptable (LPTA) source selection criteria in federal contracting process. The LPTA has long been decried by contractors as an unfair and dangerous method to cut costs and provide shoddy services and products to the federal government.
The Federal Register published a Final Rule effective on February 16, 2021 implementing LPTA restrictions for civilian agencies as DOD had earlier implemented the same restrictions in October 2019. The timeline difference was related to DOD's changes mandated by the 2017 and 2018 National Defense Authorization Act (NDAA) and civilian agencies catching up in the 2019 NDAA.
This rule does not prohibit use of LPTA in the source selection process, but it does give clarity as to when it may be used. As an example it states "…Section 880 does require contracting officers to avoid, to the maximum extent practicable, using the LPTA source selection process … that is predominantly for the acquisition of information technology,  cybersecurity services, systems engineering and technical assistance services, advanced electronic testing, audit or audit readiness services, health care services and records, telecommunications devices and services, or other knowledge-based professional services-related procurements…"
The rule states that it "…aims to  identify circumstances that must exist for an acquisition to use the LPTA source selection process and certain types of requirements that will regularly benefit from the use of tradeoff source selection procedures…" and that contracting officers are now required to document why they are using the LPTA process.
This formal rule change has the possibility of ushering in a dramatic upswing benefitting both contractors and the federal agencies resulting in a better work products while spending tax-payers monies.