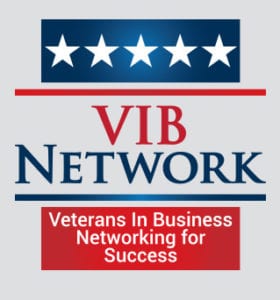 Thank you for stopping by! We are excited to show you all of the resources we have available to help veterans in business. Please join Us LIVE Monday and/or Tuesday from 1:00-3:45pm PT to speak to one of our team members – we look forward to meeting you!
Mark your calendar for our President and CEO, Gloria Larkin's session:
Contracting in a Crisis
Tuesday October 13, 2020 9:00 AM to 9:50 AM PDT In the Los Angeles Room
Resources for Veterans
Gloria wrote a book specifically for veterans who want to enter the federal marketplace. You can check it out HERE. WIN a copy by dropping your Virtual Business card in our Booth in the Exhibit Hall.
We also offer a New Business Toolkit specifically for veterans. This toolkit includes a copy of the Veterans Guide to Business by Gloria Larkin, three editable capability statement templates, and a webinar that will walk you through the process of creating a power packed capability statement.
TargetGov also has dozens of webinars and on-demand classes available, many free of charge!  We cover a variety of topics that are sure to answer all of the burning questions you have about government contracting.
The proprietary TargetGov FAST™ Process is the most cost-effective approach to planning, positioning, pursuing and winning profitable government contracts. You can take advantage of our 23+ year track record and national reputation for success to build your revenues. TargetGov's FAST™ Process offers an effective process to help you increase revenues and achieve the highest ROI. Remember, in just the last seven years, our FAST™ Process clients have won over $6 Billion in federal contracts directly attributable to our work, so we are speaking from proven metrics.
The TargetGov KickStart Program™ propels your business into the federal market and positions you for success. Specially designed for early-stage small businesses ready to grow! Learn the how and where to get started when it comes to marketing yourself to the federal government. Plan for your success and gain the tools needed to accelerate entry into Federal Contracting.
 If you'd like to connect with one of our experts, click

HERE

.