Veterans New Business Toolkit A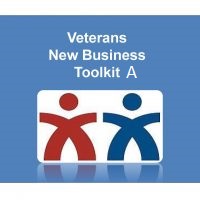 Description
TargetGov knows what it takes when you are starting up. 
In 22 years of successfully serving companies in the federal marketplace one question never changes:
"How do I get started?"
The answer is: create a powerful Capability Statement.
It is the key to building relationships with decision-makers in government contracting. As a result of providing contracting officers with a concise description of the goods and services your business offers a consistent reminder of your firm remains top of mind. Most of all it is often a requirement in many government registration processes.
This Veterans New Business Toolkit has the three products to help Your business grow.
1)  Capability Statement Bundle that has the following colors: Teal, Brown, Blue, and Black and Gold(regularly priced $99.95),
2) The book "The Veterans Business Guide" (pdf version) written by Gloria Larkin, President of TargetGov, and Cindy Gaddis, VP of TargetGov  (regularly priced $14.95), and
3) Webinar "Crafting a Powerful Capability Statement" (regularly priced $84).
To Order – ADD TO CART
Click here to learn more about our Capability Statement Resources.