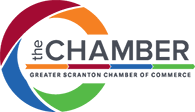 On March 21, Government contracts expert and TargetGov President, Gloria Larkin presents a workshop for the Northeastern PA Procurement Technical Assistance Center entitled, "Why Selling to the Private Sector is Very Different than Selling to the Government." The event will held at the Greater Scranton Chamber of Commerce from 1:00PM to 4:15PM.
The event is hosted by the Northeastern Pennsylvania Procurement Technical Assistance Center. For more information visit:
http://www.scrantonchamber.com
During the event Ms. Larkin will explain the various differences between the private and public sector and how to efficiently navigate the private sector marketplace.
Topics include:
Fiscal or calendar year end
Budgeting timelines
Market research, business and financial plan
How to identify decision-makers
Capacity
Mitigating risk
Contracts with different roles and concerns
Networking—pre-bid meetings
Capability Statements, past performance and differentiators