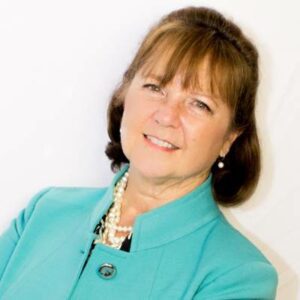 Gloria Larkin is President of TargetGov and a nationally known speaker, author, trainer and federal contracting business development expert. Her expertise has developed through creating TargetGov and helping large and small businesses nationwide win billions of dollars in federal contracts.
Ms. Larkin has been interviewed on MSNBC, quoted in the Wall Street Journal, INC Magazine, INC.com, and TheStreet.com. She is an expert author with articles regarding federal business development published in local, regional, national and international publications. She is the author of "The Veterans Business Guide: How to Build a Successful Government Contracting Business", now in the fourth printing, and the "The Basic Guide to Government Contracting: How to Sell Your Services and Products to the U.S. Federal Government."
Ms. Larkin created the Government Contracting Institute for Howard County MD Economic Development Authority and she is a Past Adjunct Professor at George Washington University, DC, in the Continuing Education Division.
She has been recognized as one of Maryland's Top 100 Minority Business Enterprise in 2012, 2008 and 2006; as the U.S. Small Business Administration's 2010 Women in Business Champion, Maryland; Enterprising Women Magazine's 2010 Enterprising Women of the Year honoree; one of Maryland's Top 100 Women in 2010, 2007 and 2004 and she currently serves as Women Impacting Public Policy (WIPP) Educational Foundation Board Member.