Energize your event with a keynote speech by Gloria Larkin.
She lends new insight with practical, effective advice and techniques. Gloria is an inspirational, motivational, thought leader. She will ignite your event!
Your attendees will:
Learn to improve their business and government contracting results.
Advance their knowledge of the federal marketplace.
"I want you to know what a superior workshop you put on-one of the best of the conference, if not the best." -C. Waldrop

"Thank you for the presentation last week at the Gov't Procurement Conf. Been trying to get my ducks in a row, but weren't sure how many ducks there were. Thanks for giving me an informative overhead scope of the pond!" –B. Krah
An Excellent Instructor Brings More Value to Your Event
Gloria Larkin provides excellent instructor-led seminars, VIP workshops, and webinars to your audience.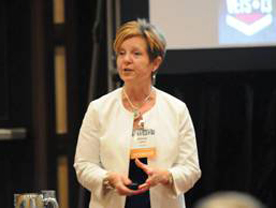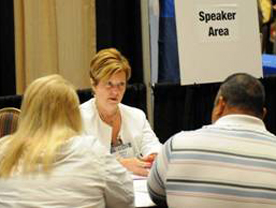 Gloria Larkin speaking at Veterans Entrepreneur Training Symposium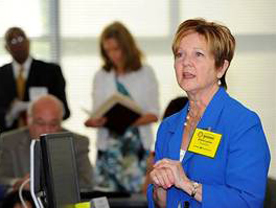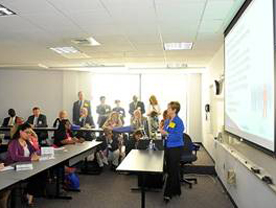 Gloria Larkin speaking at GovConNet Procurement Conference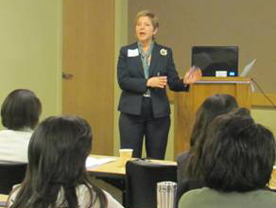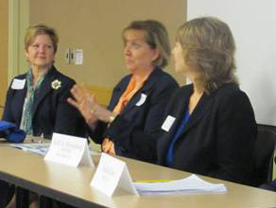 Gloria Larkin speaking at Women in Government Contracting: bwtch@UMBC.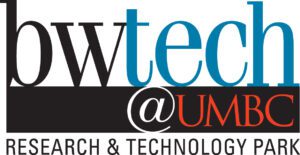 .