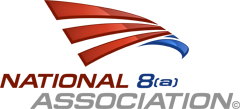 National 8(a) Association Webinar Series powered by TargetGov Presents:
Building Your Pipeline in Challenging Markets
On September 16, 2020. 2:00pm ET; 1:00pm CT;
noon MT; 11:00am PT; 10:00am AKT
With
Carlos Garcia, President, KIRA, Tlingit Haida Tribal Business Corporation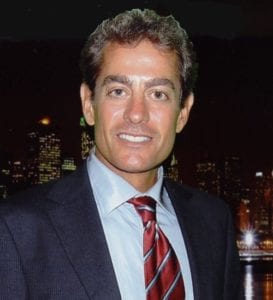 Fiscal Year 2020 has been a challenging year for many small businesses. As we prepare to move into FY21, are you set-up for success? Do you want to increase your pipeline and win-rate? Discover how to assess and implement processes and understand each of the primary components to ensure short- and long-term contracting goals even in challenging markets.
Our speaker for this session is Carlos Garcia, President, KIRA, Tlingit Haida Tribal Business Corporation. Mr. Garcia attended the University of Pennsylvania, earning his Bachelor of Arts degree in 1981. Immediately thereafter he attained his Master's in Business Administration from Columbia University in 1983. In 1987, Mr. Garcia founded KIRA. KIRA's research and development program, which includes innovative use of GPS and information technology, is an example of Mr. Garcia's willingness to take risk. Many of KIRA's competitors believe that the facilities maintenance industry is too low-tech to benefit from technology. Mr. Garcia has proven them wrong and has patent applications underway on some of these innovations. Mr. Garcia has appeared on national television shows including CNN. He has been featured in Inc. Magazine, Investor's Business Daily, Bloomberg's El Nuevo Herald, as well as regional publications. He has lectured at the Wharton School of Business, Columbia Business School, University of Colorado Business School and numerous industry conferences.
Who Should Attend:
Experienced contractors and anyone new to government contracting, business owners, Presidents, CEOs, COOs, VP's of Business Development, business development professionals, contracting professionals, sales administrative assistants, marketing research analysts, everyone involved in growing business for your company
After registering, you will receive a confirmation email containing information to join the webinar.

About the National 8(a) Association
National 8(a) Association is a non-profit organization with a mission to provide education and guidance for all aspiring, current and graduate 8(a) businesses. TargetGov is proud to be National 8(a)'s Education Associate. TargetGov provides national expertise in federal government procurement related business development and marketing services including strategy and road map planning, contract development (GSA Schedules, BPAs, IDIQs, GWACs, etc.), capability statements, business development, proposal management, contract administration, debriefing process, minority certification services, and other expert federal contracting services.
Questions? Call us toll-free 1-866-579-1346 x 325 or email info@targetgov.com