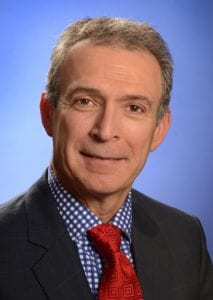 Tony Franco is hosting the The National 8(a) Association Webinar: Strategies for Growth After Graduation- The End of the Line? powered by

. To find out more about the webinar click the link at the bottom of the page.
Tony Franco is a senior partner with PilieroMazza and oversees the Government Contracts Group. His over 25 years of legal experience includes all aspects of federal government contracting, representing clients on a wide range of complex regulatory matters. Mr. Franco's practice also involves representing clients with protests and claims against the federal government and in disputes between prime and subcontractors.
Mr. Franco primarily focuses on representing clients interested in pursuing opportunities set aside under preferential procurement programs, such as the small business, 8(a), HUBZone, SDV and WOSB programs. In representing these firms, Mr. Franco provides guidance on how to team, joint venture and position their company to successfully defend awards from size, status, and bid protests. His practice also encompasses the representation of Tribes and Alaska Native Corporations, including their subsidiaries. Mr. Franco also represents entrepreneurs in mergers and acquisitions so that the ownership, management, and control of the targeted companies are structured properly given the highly regulated environment in which they operate.
Tony is a frequent speaker and author on various aspects of federal contracting issues. He graduated from the Georgetown University Law Center in 1986 and received his B.A., cum laude, from Tulane University.