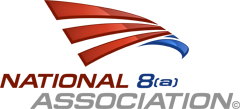 Join us for a complimentary webinar:
On Demand
With
     

The Contractor Performance Assessment Reporting System (CPARS) and the Dun and Bradstreet (D&B) Open Ratings may be the two most critical, and most overlooked, elements that impact an organization's success in winning business with the Federal Government.  During this webinar, Cindy Gaddis discuss both and how to leverage to help your business grow.
This webinar will discuss:
How the CPARS and Open Ratings impact current bids
How the government rates contractor performance
How companies can achieve the highest CPARS rating
Key Takeaways:
how to use CPARS to expand  capabilities
how to use ratings to win new contracts
how to ensure receiving the highest possible CPARS rating
Who Should Attend:
Experienced contractors and anyone new to government contracting, business owners, Presidents, CEOs, COOs, VP's of Business Development, business development professionals, contracting professionals, sales administrative assistants.

After registering, you will receive a confirmation email containing information to join the webinar.
About the National 8(a) Association
National 8(a) Association is a non-profit organization with a mission to provide education and guidance for all aspiring, current and graduate 8(a) businesses. TargetGov is proud to be National 8(a)'s Education Associate. TargetGov provides national expertise in federal government procurement related business development and marketing services including strategy and road map planning, contract development (GSA Schedules, BPAs, IDIQs, GWACs, etc.), capability statements, business development, proposal management, contract administration, debriefing process, minority certification services, and other expert federal contracting services.
Questions? Call us toll-free 1-866-579-1346 x 325 or email info@targetgov.com