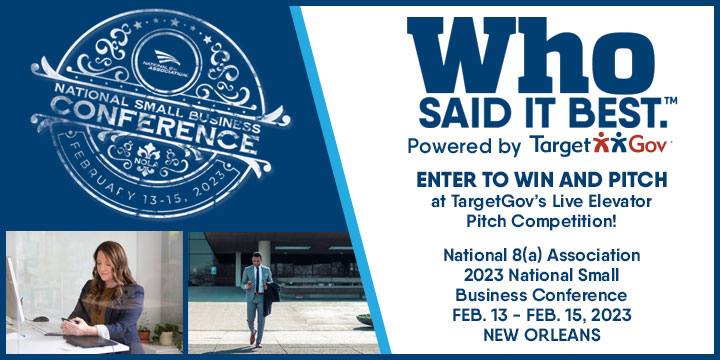 Enter to Compete in the Who Said It Best™ Elevator Pitch Competition
The conference is February 13th – February 15th, 2023 at the Hyatt Regency in New Orleans, LA.
There will be an onsite workshop and coaching session from 2:30 – 3:30pm on Monday, February 13th.
The Elevator Pitch Contest is LIVE on stage at 4pm, February 13th at the conference!
The high-energy live 90-second elevator pitch competition is open ONLY to all registered conference attendees.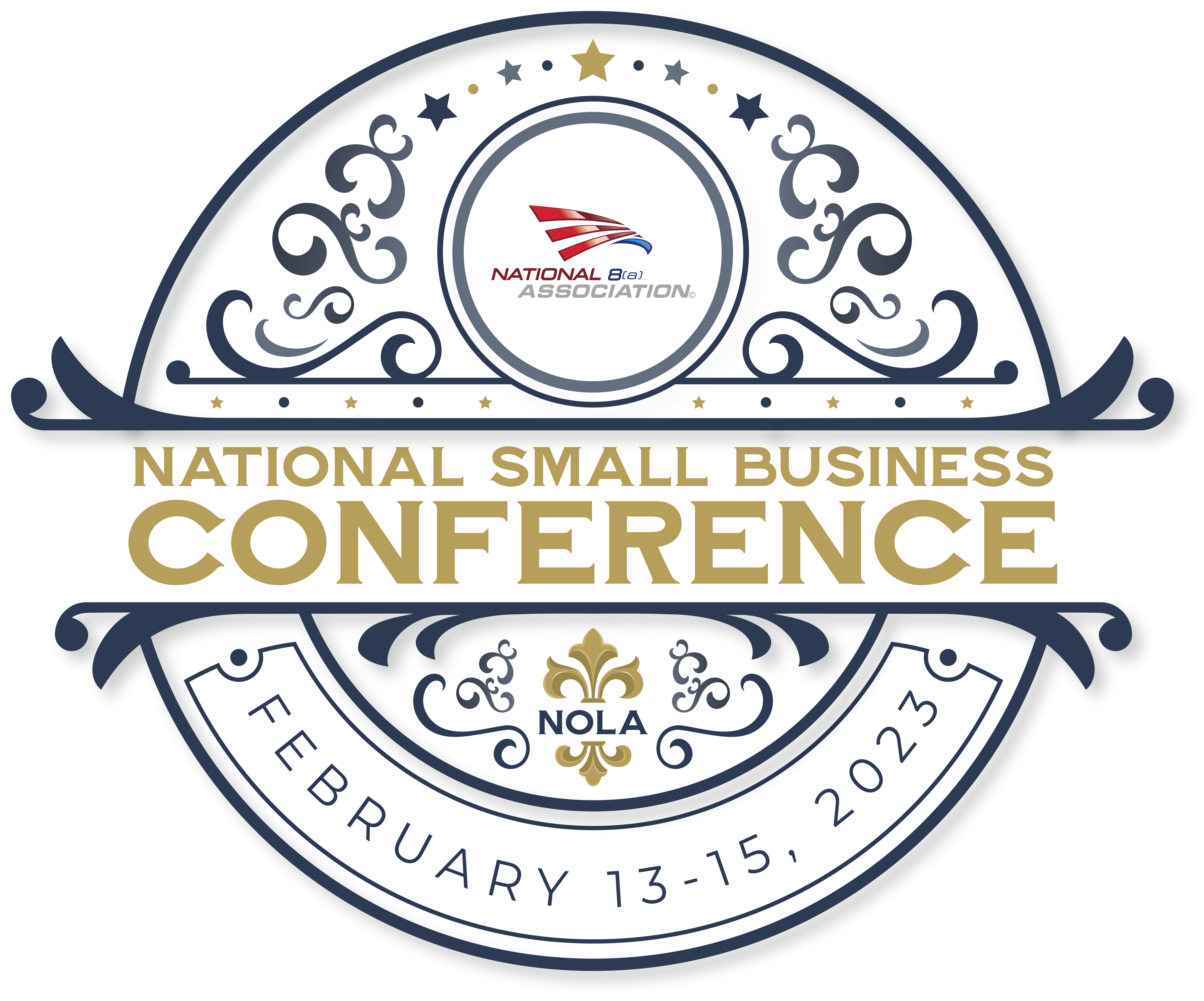 Register for the National (8a) Association 2023 National Small Business Conference Here
Click here for the full conference agenda.
Every registered conference attendee has the opportunity to compete through the easy-to-submit video. Those that make it to the finalist round will compete live, on stage in front of the entire conference audience gaining incredible exposure to all government attendees, primes, teaming partners and exhibitors at once.
Cash and prizes will be awarded and the judges will announce the grand prize winner at the live event on February 13th, 2023.
ENTER TO COMPETE
You will need to confirm your email subscription before receiving further contest instructions. You may need to check your spam folder. We look forward to seeing you at the Who Said It Best™ Elevator Pitch Competition.
You must enter and submit your 90 second elevator pitch by Wednesday, February 8th, 2023 to be eligible for a guaranteed spot at the LIVE competition.
Not sure what to say? View our complimentary webinar for the guidelines and suggested content: Click here and be sure to use the case sensitive password: 238aPitchPreWeb
By submitting your elevator pitch video you give your permission for it to be used by the National 8(a) Association and TargetGov for marketing purposes.
#WhoSaidItBest
#N8aEvents
#N8aSBC2023
#TargetGov