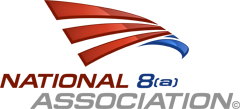 Join us for a complimentary webinar:
On October 16, 2019. 2:00pm ET; 1:00pm CT;
noon MT; 11:00am PT; 10:00am AKT
With Gloria Larkin and Marsha Lindquist

Government customers want to know what you'll do for them and how you stand out from the competition. Developing and communicating clear differentiators and powerful value propositions can mean the difference between winning and losing.
Attend this session to learn:
• the key "must do's" in the business proposal to convey your value
• what is the tangible customer value received from selecting your company
• how to choose differentiators that matter to the customer
• communicating differentiators to shape the RFP in your favor
Most government customers are only focused on WII-FM "what's in it for me." You have a better chance of winning when, before the solicitation is advertised, you truly give your customer something that brings value to them, and you provide them with evidence so that price is just a part of the equation and not the only decision-factor. When you demonstrate how you add true value they care about, and why your proof of the value you bring is important to them, only then can you set yourself apart from your competition.
Who Should Attend:
Experienced contractors and anyone new to government contracting, business owners, Presidents, CEOs, COOs, VP's of Business Development, business development professionals, contracting professionals, sales administrative assistants.
After registering, you will receive a confirmation email containing information to join the webinar.

Marsha Lindquist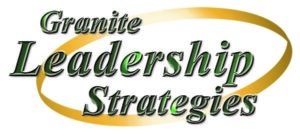 Marsha Lindquist is an experienced price proposal manager & contracts professional.  She is an expert in cost proposal management, development & pricing strategy. Marsha has built a tradition of quality consulting to Government contractors for over 30 years. She has wide-ranging experience with Government contracting firms–mostly scientific & high technology companies. Marsha is adept in persuasive pricing that wins & is masterful in authoring customer-focused winning pricing strategies. Marsha works with her clients on concepts that help people cut through the irrelevant, zero in on the things that distinguish, and create value. She is described by clients as tenacious and a true pro.  Ms. Lindquist has achieved the distinguished titles of NCMA Fellow, APMP Fellows & APMP Practitioner. Marsha can be often seen hiking with her dog Ziva  – a young Australian Shepherd with lots of energy.
About the National 8(a) Association
National 8(a) Association is a non-profit organization with a mission to provide education and guidance for all aspiring, current and graduate 8(a) businesses. TargetGov is proud to be National 8(a)'s Education Associate. TargetGov provides national expertise in federal government procurement related business development and marketing services including strategy and road map planning, contract development (GSA Schedules, BPAs, IDIQs, GWACs, etc.), capability statements, business development, proposal management, contract administration, debriefing process, minority certification services, and other expert federal contracting services.
Questions? Call us toll-free 1-866-579-1346 x 325 or email info@targetgov.com