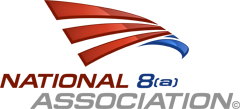 Join us for a complimentary webinar:
Primed for Sale
With
Erin Andrew and Kenneth Dodds From
Now On Demand!

Are you ready to start the next adventure? The experts at Live Oak Bank know what it takes as you navigate the 8(a) process and those steps to consider when you are nearing the end of your time as an 8(a) – should I buy or sell? What specific considerations should you be mapping when looking at both of these options, are they a right for you?
This webinar will discuss:
Should I Buy?
Should I Sell?
Considerations for Selling an 8(a) Company
Who Should Attend:
Experienced contractors and anyone new to government contracting, business owners, Presidents, CEOs, COOs, VP's of Business Development, business development professionals, contracting professionals, sales administrative assistants, marketing research analysts, everyone involved in growing business for your company

After registering, you will receive a confirmation email containing information to join the webinar.
Erin Andrew joined Live Oak Bank with over 6 years at the U.S. Small Business Administration (SBA). Most recently she was Associate Administrator for Capital Access, where she oversaw them Agency's lending efforts that included $100 billion of government loan programs for small businesses. She is also a Project Management Professional (PMP) and a Kauffman Fellow (Class 20).
Prior to her posting at SBA, Erin held positions as the Assistant Administrator for the SBA's Office of Women's Business Ownership where she oversaw the agency's efforts to promote the growth of women-owned businesses. She was also Director of the Innovation Clusters and Skills Initiatives in the SBA's office of Entrepreneurial Development where she worked to meet counseling and
training needs of small businesses.
Prior to her work at the SBA, Erin was a senior policy analyst at the National Governors Association. She was also a senior consultant at Booz Allen Hamilton, where she counseled federal agencies on organizational change strategies and enterprise architecture. She also started a small business with her brother on their family farm in Indiana. Erin holds a B.S. in business administration and ethics, and an M.S. in public policy and management, both from Carnegie Mellon University.
Kenneth Dodds is an Industry Expert at Live Oak Bank in the Government Contracting vertical, providing small business government contractors with access to capital for mobilization and acquisitions, as well as advisory services.  He joined Live Oak Bank after 21 years at the U.S. Small Business Administration (SBA), where he was a Senior Executive in the Office of Policy, Planning and Liaison responsible for Federal government contracting regulations and policy.  He was the agency representative on the Civilian Agency Acquisition Council and the chair of the Small Business Procurement Advisory Council.
Previously he was the Director of the Office of Government Contracting, responsible for SBA programs and policies including goaling, size standards, size protests, procurement center representatives, subcontracting, certificate of competency, and the women-owned and service-disabled veteran-owned small business programs.  He also served as a senior attorney in SBA's Office of General Counsel, where he represented SBA in administrative contract litigation, provided legal advice concerning agency acquisitions, and drafted regulations, and as an Assistant Counsel to the Inspector General.  He received his law degree from the Marshall-Wythe School of Law at the College of William & Mary.
About the National 8(a) Association
National 8(a) Association is a non-profit organization with a mission to provide education and guidance for all aspiring, current and graduate 8(a) businesses. TargetGov is proud to be National 8(a)'s Education Associate. TargetGov provides national expertise in federal government procurement related business development and marketing services including strategy and road map planning, contract development (GSA Schedules, BPAs, IDIQs, GWACs, etc.), capability statements, business development, proposal management, contract administration, debriefing process, minority certification services, and other expert federal contracting services.
Questions? Call us toll-free 1-866-579-1346 x 325 or email info@targetgov.com