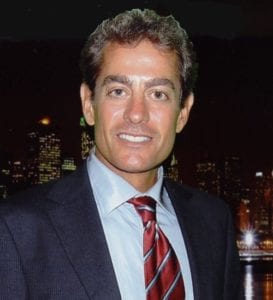 Carlos Garcia is hosting the The National 8(a) Association Webinar: Building Your Pipeline in Challenging Markets powered by TargetGov. To find out more about the webinar, click the link at the bottom of the page.
Carlos Garcia is the President of KIRA and Tlingit Haida Tribal Business Corporation.
Carlos Garcia was born in Havana, Cuba. His family immigrated to the United States in 1960. Mr. Garcia attended the University of Pennsylvania, earning his Bachelor of Arts degree in 1981. Immediately thereafter he attained his Master's in Business Administration from Columbia University in 1983. In 1987, Mr. Garcia founded KIRA.
Commitment to Innovation
KIRA's research and development program, which includes innovative use of GPS and information technology, is an example of Mr. Garcia's willingness to take risk. Many of KIRA's competitors believe that the facilities maintenance industry is too low-tech to benefit from technology. Mr. Garcia has proven them wrong, and has patent applications underway on some of these innovations.
Awards and Recognitions
Under Mr. Garcia's leadership, KIRA has won numerous safety awards and awards for commitment to diversity.
Carlos Garcia was named Hispanic Business Magazine's "Hispanic Entrepreneur of the Year" (2007)
The Greater Miami Chamber of Commerce awarded KIRA with the "Most Innovative Large Company" in Florida (2008)
KIRA ranked #87 on Hispanic Business Magazine's Top 500 Hispanic Owned Businesses (2008)
Inc. Magazine ranked KIRA one of the "fastest growing private companies in the nation" (2008)
KIRA received an award from Citrix for South Florida Business Journal's Technology award (2006)
The city of Miami officially proclaimed October 20th as "KIRA day"
Philanthropic Endeavors
Mr. Garcia is the founder of the Garcia Family Scholarship at the University of Pennsylvania, which is awarded to students of Hispanic decent. In 2006 the first recipient to receive this scholarship for four years graduated, Maria Cristina Benitez. She graduated Magna Cum Laude and is now employed by Morgan Stanley on Wall Street.
At Columbia University, Mr. Garcia was a major contributor to the Robert Lear Auditorium, named in honor of his faculty advisor at Columbia. More recently, he contributed to the Professorship named for his former professor Steven Robuck.
In addition to his contributions to academia, Mr. Garcia is involved in a variety of other charitable causes and organizations. Mr. Garcia's international charitable endeavors are wide-ranging. He supports the Casa de Estudios in Nicaragua. Starting with the payment of two students' full tuition, Mr. Garcia now supports four children and has announced his plans to expand to eight next year.
Mr. Garcia also contributes to One World Running, an organization that supplies people all over the world with running shoes. In Colorado he donates money, as well as his frequent flyer miles, to nurses who travel to Latin America to volunteer their time and medical services. Mr. Garcia has also provided funds to young Central American orphans to attend summer athletic camps.
Hurricane Katrina
Of special interest to Mr. Garcia is KIRA's involvement in the housing of Hurricane Katrina victims. KIRA was able to relocate victims to vacant military family houses at their site in South Carolina. Employees of KIRA's Mississippi project site also spent several of their weekends assisting Biloxi residents with relocating their personal belongings and reestablishing their homes that were devastated by Hurricane Katrina. KIRA operated a tent and trailer man camp for well over a year after Katrina, and now has an 8-year contract in Biloxi employing over 50 full-time technicians.
Personal Appearances
Mr. Garcia has appeared on national television shows including CNN. He has been featured in Inc. Magazine, Investor's Business Daily, Bloomberg's El Nuevo Herald, as well as regional publications. He has lectured at the Wharton School of Business, Columbia Business School, University of Colorado Business School and numerous industry conferences.