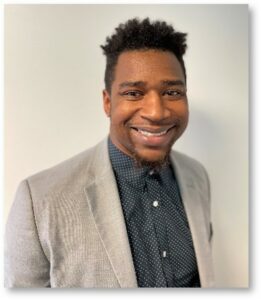 As a Federal Research Consultant at TargetGov, Kiyon harnesses his expertise to provide unparalleled services and drive success for clients seeking to secure government contracts. With an impressive track record and a commitment to excellence, Kiyon is recognized for his growth and achievements.
As TargetGov celebrates it's  26th anniversary in 2023, Kiyon remains at the forefront of the organization's mission to empower businesses in the government contracting arena. With a comprehensive suite of services, including business development, recruiting, RFP/GSA support, and marketing strategies, TargetGov has consistently positioned its clients for triumph. Their clients have secured over $10 billion in federal contracts in the past seven years, which is a testament to TargetGov's unrivaled expertise and dedication.
At the heart of Kiyon's impact lies his utilization of the exclusive Federal Acceleration Strategies and Tactics (FAST®) Process and the KickStart Program®. These proprietary methodologies, honed through years of experience, have proven to be game-changers for businesses aiming to navigate the complexities of government procurement. Kiyon's approach and in-depth knowledge allow him to deliver invaluable government procurement consulting, effective marketing tools, and cutting-edge tactics that propel TargetGov's clients to success.
With a reputation for being a prolific writer, Kiyon has written numerous insightful articles that shed light on crucial topics in the government contracting landscape. From highlighting the Senate's efforts in preserving a Small Business Innovation Program to exploring the significance of creating No Generic Capability Statements, Kiyon's articles exemplify his thought leadership and commitment to empowering businesses in the federal marketplace. Additionally, he has provided key insights into the implications of the New NAICS Codes and analyzed the impact of the Bipartisan Infrastructure Bill. Kiyon's writing demonstrates his ability to distill complex information into accessible and actionable advice, making him a trusted source for businesses seeking to stay ahead of the curve.
When Kiyon takes the stage as a keynote speaker, his energy and passion captivate audiences, leaving a lasting impact. With an engaging and charismatic presence, he inspires individuals and organizations to unlock their full potential and embrace the opportunities that government contracting offers. Kiyon's keynote speeches are infused with his unparalleled knowledge, empowering listeners with the tools and strategies necessary to thrive in the ever-changing government procurement landscape.
Recognitions
National Center Instructor Veteran Institute for Procurement (VIP)