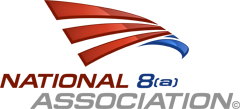 National 8(a) Association Webinar Series powered by TargetGov Presents:
On February 19, 2020. 2:00pm ET; 1:00pm CT;
noon MT; 11:00am PT; 10:00am AKT
Now On Demand
With
Paula Arevalo and  Gloria Larkin

Attend this info-packed webinar to help you know what to do after the National 8(a) Association's 2020 conference. Join us for post-conference tips, tricks, and mistakes to avoid.
Are your capability statements up to par?
What is the difference between prime contractors and government personnel?
Do you know who you should contact and when?
Find out all that and more during this National 8(a) Association webinar.
Takeaways:
Tips and tools to make the most of your efforts after the event
Capability statements
Who you should be contacting and when
Getting meetings with decision-makers
What is the difference for prime contractors vs. government personnel
Who Should Attend:
Experienced contractors and anyone new to government contracting, business owners, Presidents, CEOs, COOs, VP's of Business Development, business development professionals, contracting professionals, sales administrative assistants, marketing research analysts, everyone involved in growing business for your company
After registering, you will receive a confirmation email containing information to join the webinar.

About the National 8(a) Association
National 8(a) Association is a non-profit organization with a mission to provide education and guidance for all aspiring, current and graduate 8(a) businesses. TargetGov is proud to be National 8(a)'s Education Associate. TargetGov provides national expertise in federal government procurement related business development and marketing services including strategy and road map planning, contract development (GSA Schedules, BPAs, IDIQs, GWACs, etc.), capability statements, business development, proposal management, contract administration, debriefing process, minority certification services, and other expert federal contracting services.
Questions? Call us toll-free 1-866-579-1346 x 325 or email info@targetgov.com