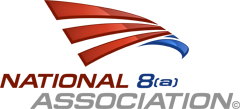 National 8(a) Association Webinar Series powered by TargetGov Presents:
On March 25, 2020. 2:00pm ET; 1:00pm CT;
noon MT; 11:00am PT; 10:00am AKT
With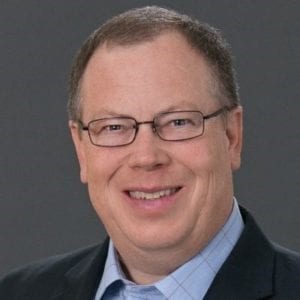 Ed Bassett from 


2020 is an inflection point in cybersecurity for the Federal Government. With the development of long-awaited Cybersecurity Maturity Model Certification (CMMC), prime and sub-contractors are now subject to requirements that will stick. It's no longer enough to have a security plan, a playbook, and an outsourced vendor or make a claim to have CUI covered in a "secure" environment. Come mid-2020 when audits begin defense contractors will be on the hook for certification; by late-2020 making it a requirement for certification in order to bid on new contracts.
In this webinar, NeoSystems will take a deeper dive into what this looks like.  We'll unpack the basic yet intricate certification levels and controls and articulate the nuts and bolts of getting organizations pre-audit ready.
Key takeaways:
Latest CMMC Version 1.0 unpacked at a high-level
Deeper level requirements for small businesses with regards to existing and future contracts
Readiness strategies that organizations of all sizes can employ to get ready for a CMMC audit, including certifications 1-5 as targeted certification levels.
Who Should Attend:
Experienced contractors and anyone new to government contracting, business owners, Presidents, CEOs, COOs, VP's of Business Development, business development professionals, contracting professionals, sales administrative assistants, marketing research analysts, everyone involved in growing business for your company
After registering, you will receive a confirmation email containing information to join the webinar.

About Ed Bassett, Chief Information Security Officer, NeoSystems LLC
Mr. Bassett is a senior Cyber Security and Risk Management subject matter expert with over 32 years of experience in all aspects of security and privacy program architecture, design, management, and operations. His experience spans Government, Health Care, Financial Services and other industries and includes risk management, program planning, application and software security, security assessments and audits, and security operations.
He built and led a global security consulting practice specializing in security strategy, assessment, and testing, and managed security services. He has been the principal advisor to many Fortune 500 and government clients on information systems security, responsible for securing their critical information assets for e-commerce transactions, sensitive health records, and classified military communication. Ed is a U.S. Army veteran and a graduate of Clarkson University where he earned a degree in computer science.
About the National 8(a) Association
National 8(a) Association is a non-profit organization with a mission to provide education and guidance for all aspiring, current and graduate 8(a) businesses. TargetGov is proud to be National 8(a)'s Education Associate. TargetGov provides national expertise in federal government procurement related business development and marketing services including strategy and road map planning, contract development (GSA Schedules, BPAs, IDIQs, GWACs, etc.), capability statements, business development, proposal management, contract administration, debriefing process, minority certification services, and other expert federal contracting services.
Questions? Call us toll-free 1-866-579-1346 x 325 or email info@targetgov.com