NVSBE Presentation – Making the Leap from Sub to Prime Webinar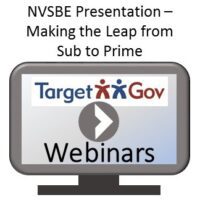 Recording of Gloria Larkin's presentation at the NVSBE 2017 Conference in St. Louis. This 50 minute webinar is a wealth of knowledge into the federal marketplace. All support documentation is included with the recording.
Description
Did you miss Gloria's presentation at the 2017 NVSBE Conference in St. Louis? She has now made that session available to everyone. Learn how to understand your market,  leverage expertise and past performance, fast-track federal market growth, learn a trackable, repeatable, measurable, scale-able process.
Presented By:

Presenter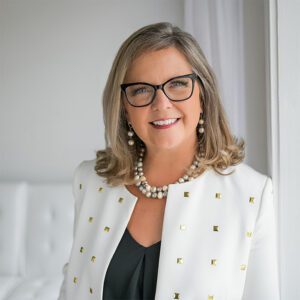 Gloria Larkin is President and CEO of TargetGov, a government procurement, related business development and marketing service offering the exclusive Federal Acceleration Strategies and Tactics (FAST™) Process, Capability Statements, certification services, capture, and expert federal contracting services. TargetGov is celebrated its 20th anniversary in 2017. In the past 5 years, clients won over $4 billion in federal contracts. Gloria has been iterviewed on MSNBC and featured in the Wall Street Journal, Forbes, INC Magazine, and theStreet.com.