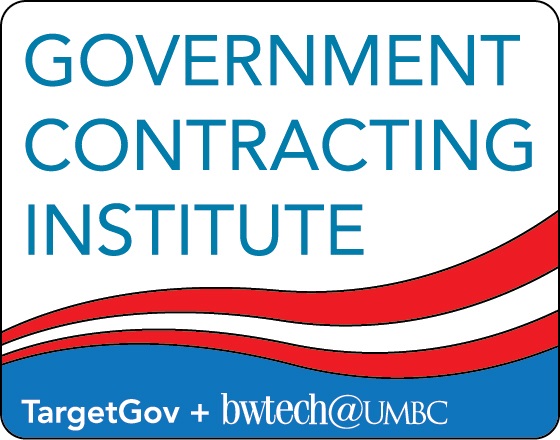 Upcoming Classes Offered:
"The Government Contracting Institute is informative, encourages open communication, and provides real world examples from educated and experienced instructors. Since attending, I have won three prime contracts. I attribute this success directly to applying what I learned here." B. Belknap
For a list of all Government Contracting Institute classes Click here.
The Government Contracting Institute provides attendees with the knowledge and skills necessary to be successful in federal contracting. Classes are taught by experts who share their expertise and real-life experience, creating a superior learning experience for students. For companies just entering the Federal Contracting market, these classes will help you fast track market entry. For more advanced companies, these classes will help your organization to stay current and maintain compliance.
The Institute offers contracting professionals the opportunity to receive instruction from industry leaders on topics that will help your company fast-track market entry. Topics include: contractor registration requirements, socio-economic certifications, sales and business development, marketing, proposal writing, oral presentations, accounting and legal issues, and project and contract management.
| | |
| --- | --- |
| | As an NCMA Education Partner, participants will earn CPEs and CLPs for completed classes. The Government Contracting Institute is a NCMA Education Partner. Earn nationally recognized CPEs and CLPs from each class. See individual class description for more details. |
What class participants are saying about the Government Contracting Institute:
"Fantastic course"
"…excellent with real world examples"
"Highly experienced, qualified professionals who can speak to a level the audience can clearly understand!"
"The course was great for new/experienced professionals. I would highly recommend the course"
"This was a great experience"
"Speakers and material were well-experienced and knowledgeable"
To see if you qualify for Financial Assistance, click here.
Inclement Weather/Emergency Policy
Every effort is made to hold classes as scheduled. However, in the event of a class postponement (for inclement weather or other short notice emergency situation) we will post the class status on the Institute website and also notify registrants through email, phone calls and/or texts. Registrants are automatically notified and registered for the rescheduled class date. If you are unable to attend the rescheduled class date you may apply the registration to any upcoming course or receive a refund. Our facility is in the business park and usually remains open and accessible even if the UMBC campus closes. For any questions, call 443-543-5067 or contact us directly.
Sponsors: