SAM and SBA Profile Evaluation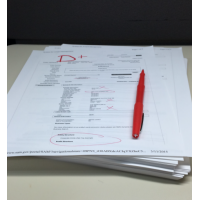 Many federal contractors do not take their SAM and SBA Profiles as seriously as they should. These profiles are the first impression many decision makers have of your company. What kind of first impression is your company making?  According to a recent study conducted by TargetGov of small businesses registered in SAM, more than 70% of SAM and SBA Profiles were considered subpar. This can cause a government contracting officer, potential Prime contractor seeking subcontractors or company seeking a teaming partner to pass you by for your competitor! Don't miss opportunities for growth in the federal market. Take action and seek TargetGov's professional consultation, learn ways to stand out and be perceived as the strong successful company that you have worked to achieve.
Description
Here's how to start:
Order this product.
Send us your DUNS Number to have your SAM and SBA Profiles evaluated by our team of experts.
Receive a 30 minute one-on-one consultation call to discuss critical updates you need to make in order to present your best profile to federal decision-makers.