Custom Capability Statement Template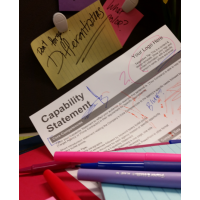 It's all about YOU.
Your Logo. Your Company. Your Custom Capability Statement Template.
Capability Statements are essential to grow a business in the federal marketplace. Capability Statements, branded to your logo, create instant recognition.
Your Color Customized Capability Statement template achieves branding on your document so that you can complete the most important part of the Capability Statement, the content.
Choose a one of our Capability Statement Templates and we will customize the template colors to compliment your company logo.
SPECIAL INSTRUCTIONS WILL BE SENT AT POINT OF PURCHASE.