Veterans Complete New Business Toolkit A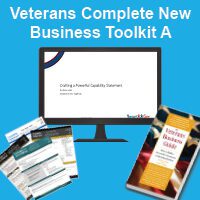 Description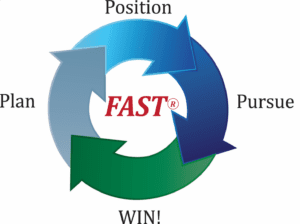 TargetGov knows what it takes when you are starting up. In 24 years of successfully serving veteran owned companies in the federal marketplace one question never changes:
"How do I get started?"
The answer is: create a powerful Capability Statement.
It is the key to building relationships with decision-makers in government contracting. As a result of providing contracting officers with a concise description of the goods and services your business offers a consistent reminder of your firm remains top of mind. Most of all it is often a requirement in many government registration processes. The Veterans Complete New Business Toolkit includes four of our Capability Statement templates, be sure to take note of the colors included, for different options in color choice take a look at Veterans Complete New Business Toolkit Version B. A pdf of our best-seller The Veterans Business Guide written by Gloria Larkin, President & CEO of TargetGov, and Cindy Gaddis. Along with our updated webinar Crafting a Powerful One-Page Capability Statement. With these tools at your disposal your business will have a solid foundation to build success in the federal marketplace.