Event Date: 11/16/2022 - 11/16/2022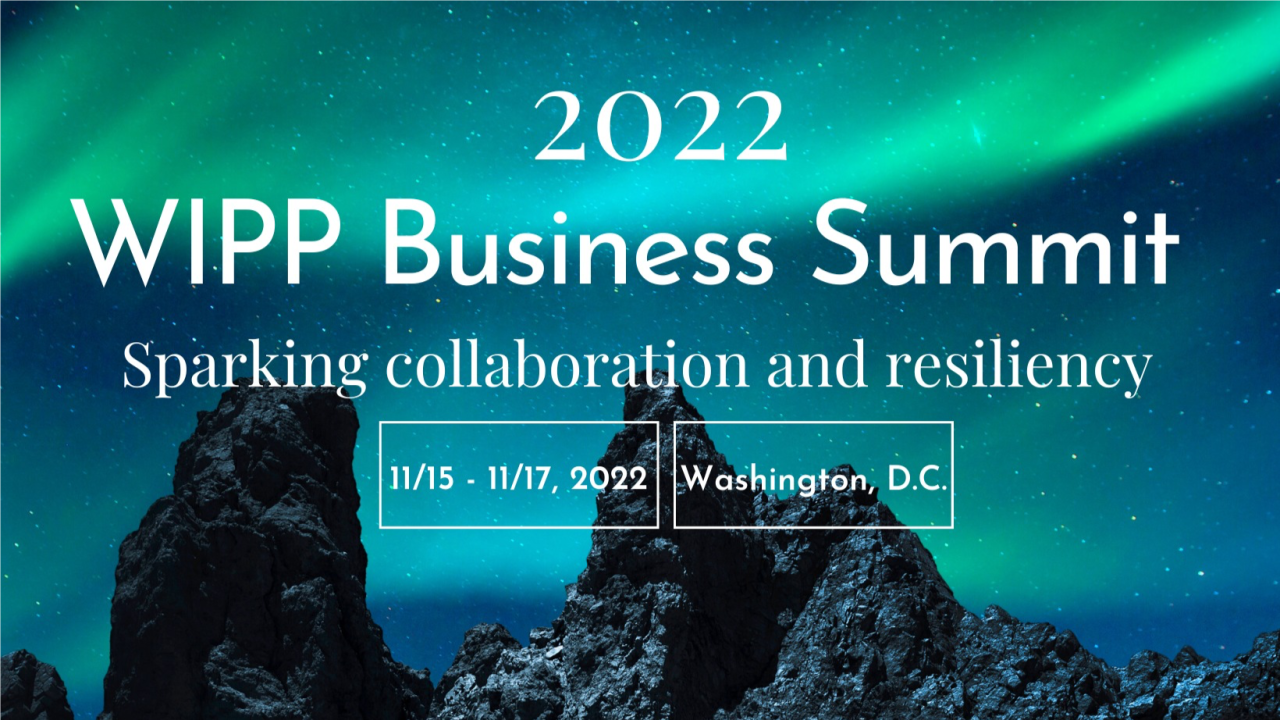 Barge Through Barriers to Fund & Grow a WOSB
November 16, 2022 , 2:00pm-2:20pm EDT, Grand Hyatt Hotel, Level 5B: Farragut Square Room
Join Gloria Larkin, President & CEO at TargetGov for this Ted-style talk at the WIPP Business Summit 2022. Walk through the real-life valleys, crevasses, and peaks of navigating the real and imagined barriers to financial growth of a 25-year-old company. A frank perspective covering the mental models, banking challenges, and levels of failure and success in growing into a nationally recognized consulting firm.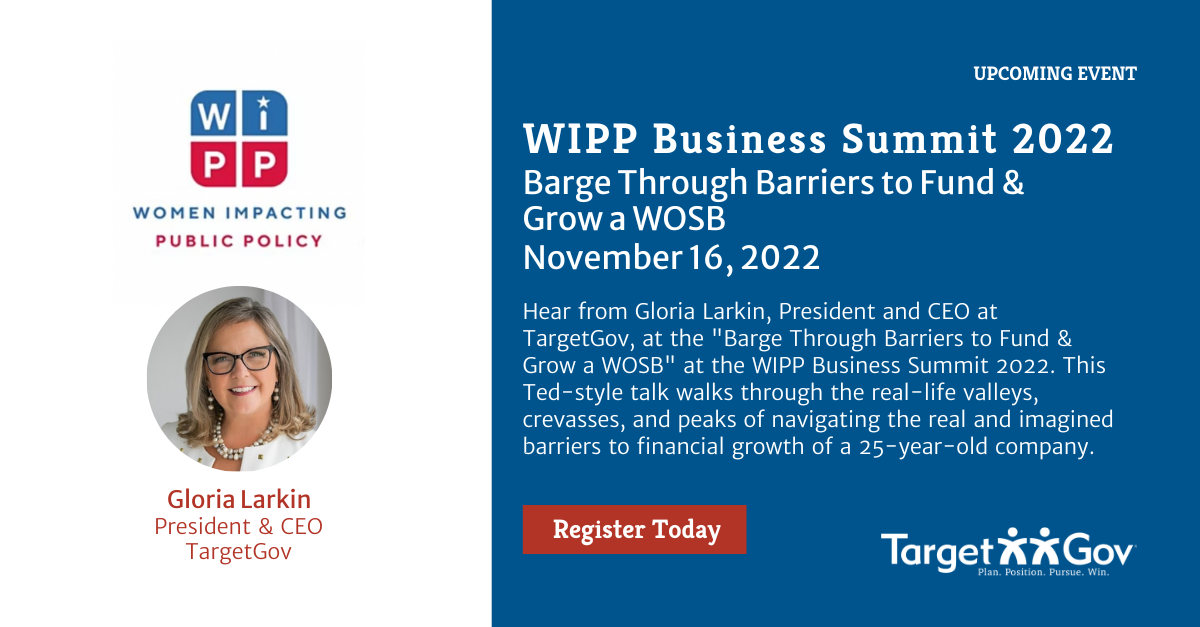 The WIPP Business Summit is uniting the nation's leading business diversity organizations and Government Agencies, NBIC Unity Week is a celebration of diversity, opportunity, equity, inclusion and collaboration. Attendees will receive access to exclusive dayside programming focused on building unprecedented success for diverse communities in the United States and around the globe.
Learn more about the TargetGov KickStart Program®  and the TargetGov FAST® Process by contacting us directly at 410-579-1346 x325 or email us at FAST@TargetGov.com.
View our digital resources here.