Event Date: 5/29/2019 - 5/31/2019
The 10th Annual Veteran Entrepreneur Training Symposium (VETS'19)  will take place at The San Antonio Marriott Rivercenter in San Antonio, Texas from May 29 – 31, 2019.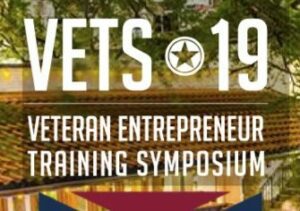 TargetGov's Cindy Gaddis will be speaking at this event on May 30th, 2019. Schedule a one on one meeting with Cindy by clicking here.
VETS'19 aims to make veteran business owners successful by learning from experts and other small business owners. The event brings together assembles stakeholders from all over the country to discuss how to take full advantage of contracting opportunities specifically set aside for Veteran small businesses.
Whether you are new or already established in the Federal market, VETS'19 will present learning opportunities to increase your knowledge to help your company grow.