Event Date: 1/24/2023 - 1/24/2023
January 24, 2023 1:00pm-1:30pm EDT
This month's TargetGov Meet the Experts™ session is "Rescue Your Capability Statement" we will be joined by our subject matter experts Kiyon Brandford, Federal Research Consultant and Natalie Peake, Federal Research Analyst, Jr with TargetGov.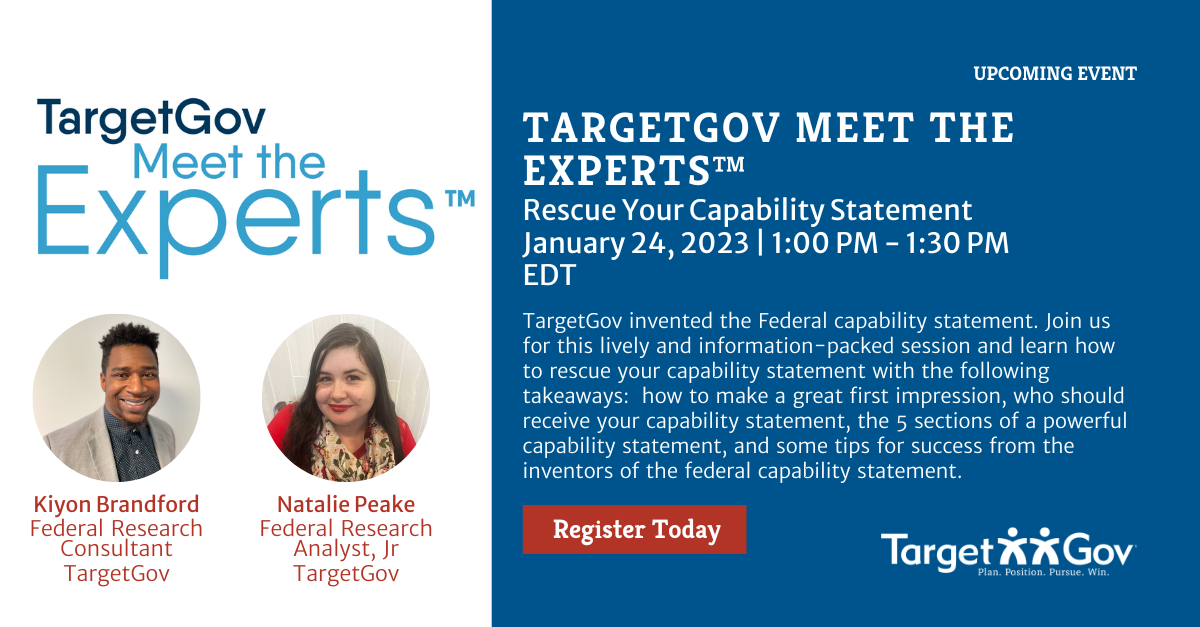 TargetGov invented the Federal capability statement. Join us for this lively and information-packed session and learn how to rescue your capability statement with the following takeaways: how to make a great first impression, who should receive your capability statement, the 5 sections of a powerful capability statement, and some tips for success from the inventors of the federal capability statement.
Cannot attend in-person? Register and receive the recording and all handouts for access at your convenience.
Forward this information to your colleagues and and friends who could benefit from Capability Statement Tips.
Learn more about the TargetGov KickStart Program®  and the TargetGov FAST® Process by contacting us directly at 410-579-1346 x325 or email us at FAST@TargetGov.com.
View our digital resources here.