Event Date: 2/28/2023 - 2/28/2023
February 28, 2023 1:00pm-1:30pm EDT
This month's complimentary TargetGov Meet the Experts™ session is "If You Win it, Can You Fund It?" we will be joined by our partner subject matter expert Teresa Moon, Director of Business Development and Marketing at Parabilis.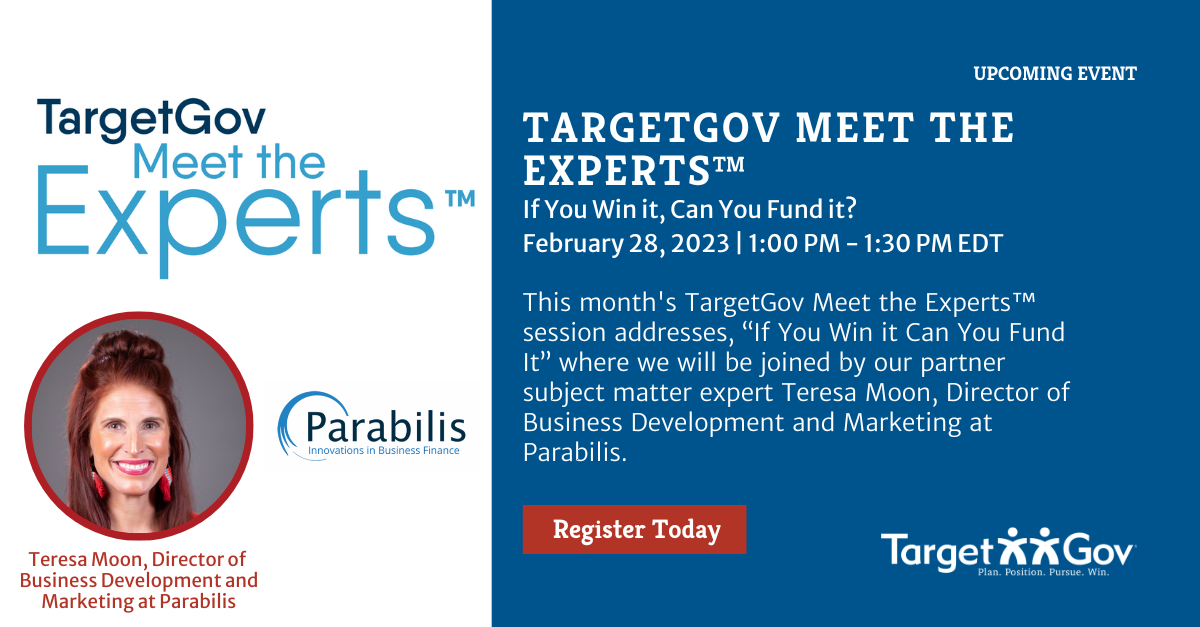 Financing is an essential key in the federal marketplace. Join us for this complimentary information-packed session on four key funding insights:
1. What options are available to you
2. What makes you "bankable"
3. Is your "bankability" sustainable
4. Debt is not a four-letter word
Cannot attend in-person? Register and receive the recording and all handouts for access at your convenience.
Forward this information to your colleagues and and friends who could benefit from funding tips in government contracting.
Learn more about the TargetGov KickStart Program®  and the TargetGov FAST® Process by contacting us directly at 410-579-1346 x325 or email us at FAST@TargetGov.com.
View our digital resources here.