Event Date: 12/6/2022 - 12/6/2022
December 6, 2022 1:00pm-1:30pm EDT
This month's TargetGov Meet the Experts™ session addresses "Yes You Do Need a CRM" where we will be joined by by subject matter experts Tina Horn, Consulting, Director and Kiyon Brandford, Federal Research Consultant, with TargetGov.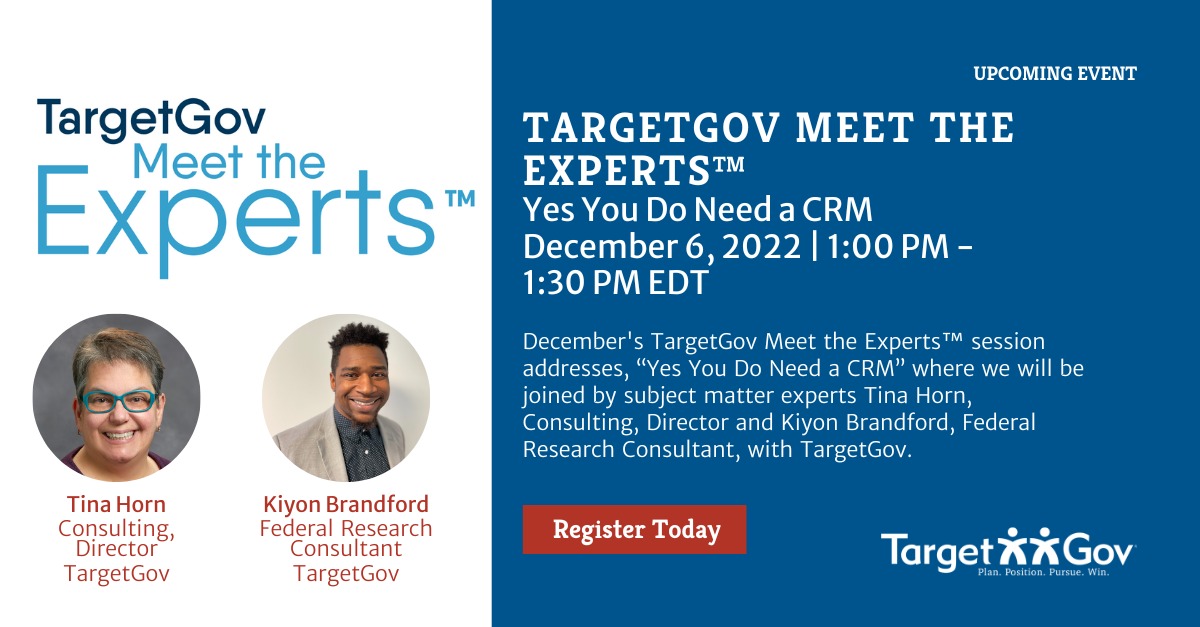 Building relationships is one of the most important aspects of your federal business development. Who you know is important and who knows you is even more crucial. Tracking your customers in a spreadsheet is a great way to begin organizing the contact information of your future customers. Join us to learn the who, what, where, when, why, and how of customer relationship management systems.
Cannot attend in-person? Register and receive the recording and all handouts for access at your convenience.
Forward this information to your colleagues and and friends who could benefit from a CRM system.
Learn more about the TargetGov KickStart Program®  and the TargetGov FAST® Process by contacting us directly at 410-579-1346 x325 or email us at FAST@TargetGov.com.
View our digital resources here.