Event Date: 5/24/2022 - 5/24/2022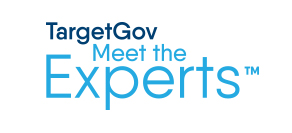 May 24th, 2022 from 1:00pm-1:30pm EDT
Join TargetGov and Guest Subject Matter Expert Victoria Woodlock, Director of Corporate Training at Proposal Helper for "Tips and Techniques for submitting a Sources Sought Notice/RFI response"
Cannot attend in-person? Register and receive the recording and all handouts for access at your convenience.
Forward this information to your colleagues and and friends who could benefit from exclusive tips for submitting a sources sought notice/RFI response.
Learn more about the TargetGov KickStart Program® and the TargetGov FAST® Process by contacting us directly at 410-579-1346 x325.
View our other products offered here.