Event Date: 11/2/2022 - 11/4/2022

  November 4th, 10:30am-11:30am Room 103
Successful federal contracts growth can no longer be accomplished by just focusing on a limited number of upcoming opportunities. You want to include opportunities that you can pivot to in the event of continuing resolutions, government shutdowns, and funding shifts for political/economic reasons, and that utilize many contract vehicles. Attendees will learn the elements of a successful business pipeline, what is the just-right size, how to address issues beyond your control, the three-prong strategies for success and the tactics to identify strong partners with past performance, unique abilities, and the financial resources required to win more contracts.


 Booth 354
Email us now at FAST@TargetGov.com to schedule an appointment with us onsite.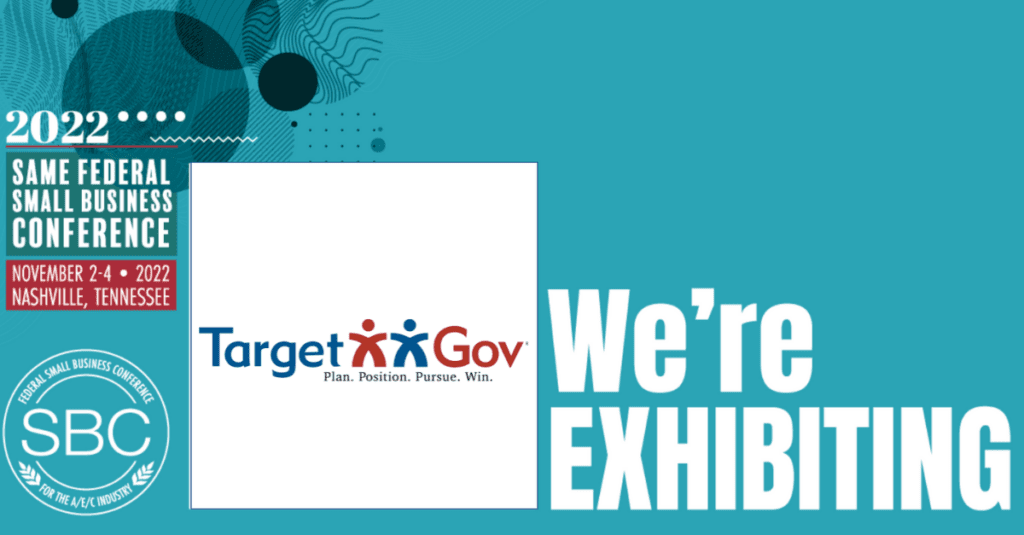 The Small Business Conference for the Federal Architecture, Engineering, Construction and Facility Maintenance/Management Industry (SBC) brings together federal agencies and businesses operating in the federal marketplace to:
Deliver the most comprehensive and useful market research experience possible for all attendees
Learn of and/or share upcoming contracting opportunities for small businesses
Connect with teaming partners
Support the nation's contracting goals
Engage in above-board networking between private companies and federal program managers and procurement/contracting officers.
Learn more about the TargetGov KickStart Program®  and the TargetGov FAST® Process by contacting us directly at 410-579-1346 x325 or email us at FAST@TargetGov.com.
View our digital resources here.