Event Date: 11/10/2022 - 11/10/2022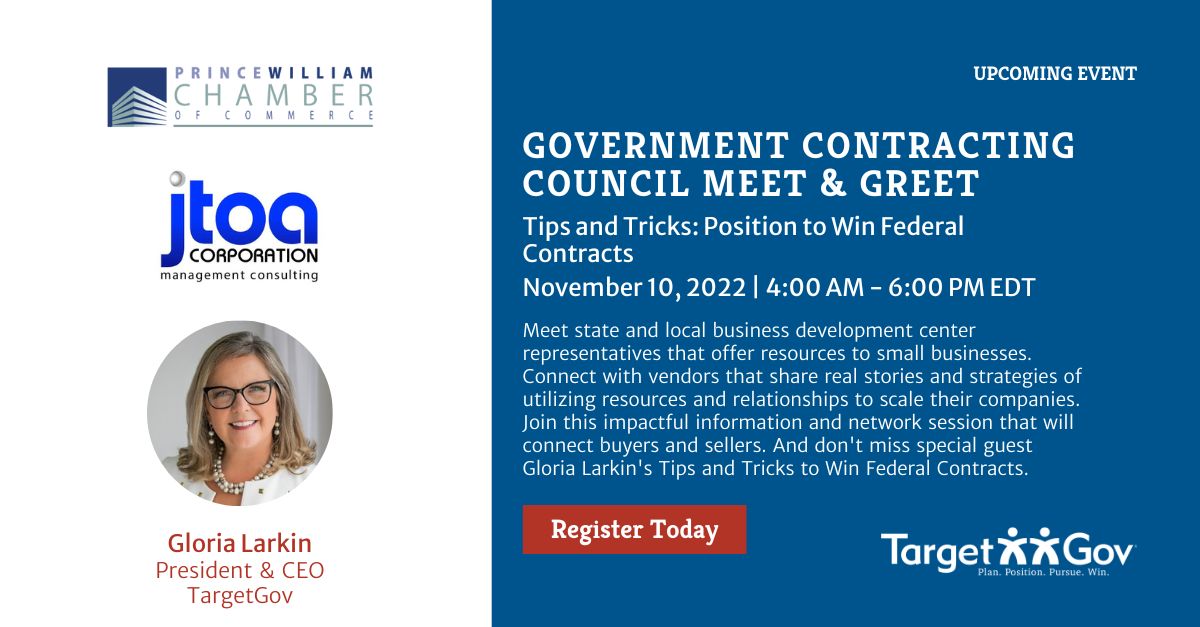 Tips and Tricks: Position to Win Federal Contracts
November 10, 2022 4:00pm-6:00pm EDT
The federal defense and civilian agencies have a mandate to increase business with small businesses right now through 2023. Attend this networking event for insider insight and the tips and tools to open the door to federal contracts with practical tactics you can immediately employ. All attendees are eligible to win a book.
Join the Prince William Chamber of Commerce for this in-person networking event at Centerfuse, 9071 Center St, Manassas, VA 20110.
Register Now for this Complimentary Event
Learn more about the TargetGov KickStart Program®  and the TargetGov FAST® Process by contacting us directly at 410-579-1346 x325 or email us at FAST@TargetGov.com.
View our digital resources here.