Event Date: 3/16/2021 - 3/16/2021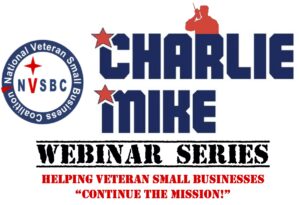 Tuesday, March 16 1:00-2:00pmEST: Influencing CPARS: Using Quality Assurance To Win
Speaker: Gloria Larkin, President & CEO, TargetGov
The Contractor Performance Assessment Reporting System (CPARS) or a provable and trackable internal customer service ratings process are two of the most critical, and most overlooked elements that impact an organization's success in winning business with the federal government. Your company's customer service or CPARS rating may very well be the determining factor in your next win or loss. During this session Gloria Larkin, President & CEO of TargetGov, will discuss exactly how the federal government rates contractor performance and how to help your business grow by leveraging past performance in the private sector, in city, county and state government as well as federal prime and subcontracts. We will cover how the CPARS and a separate measurable internal customer service process impacts current and future bids and detail specific steps your business can take to achieve the highest CPARS rating. Also addressed is the huge challenge how to document performance ratings as a second, third or other tier subcontractor.
BURNING QUESTIONS THAT WILL BE ANSWERED:
• Why and how does CPARS impact current bids?
• How does the government rate contractor performance?
• How can companies achieve the highest CPARS rating?
• How can CPARS be used to expand capabilities?
• How can a subcontractor prove customer satisfaction that federal decision-makers accept?
For Information and Registration please click here