Event Date: 1/24/2023 - 1/24/2023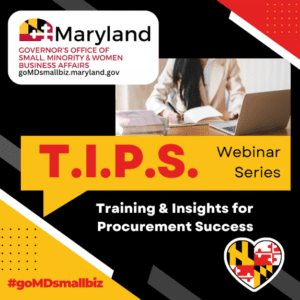 Build Revenue In Your Backyard: Position To Win Federal Contracts Webinar
January 24, 2023 , 10am EDT
Join Tina Horn, Director, Consulting for the complimentary T.I.P.S. Webinar Series: Build Revenue In Your Backyard – Position To Win Federal Contracts. Are you interested in doing business with the Federal Government? There's a good chance that the federal government needs the services and products you provide. In fact, federal defense and civilian agencies have a mandate to increase business with small businesses. Attend this session for insights on how to open the door to federal contracts with practical tactics you can immediately employ. You start seeing results right away!
Who should attend? Small, minority, women, and veteran business owners and entrepreneurs  interested in learning more about doing business with the federal government.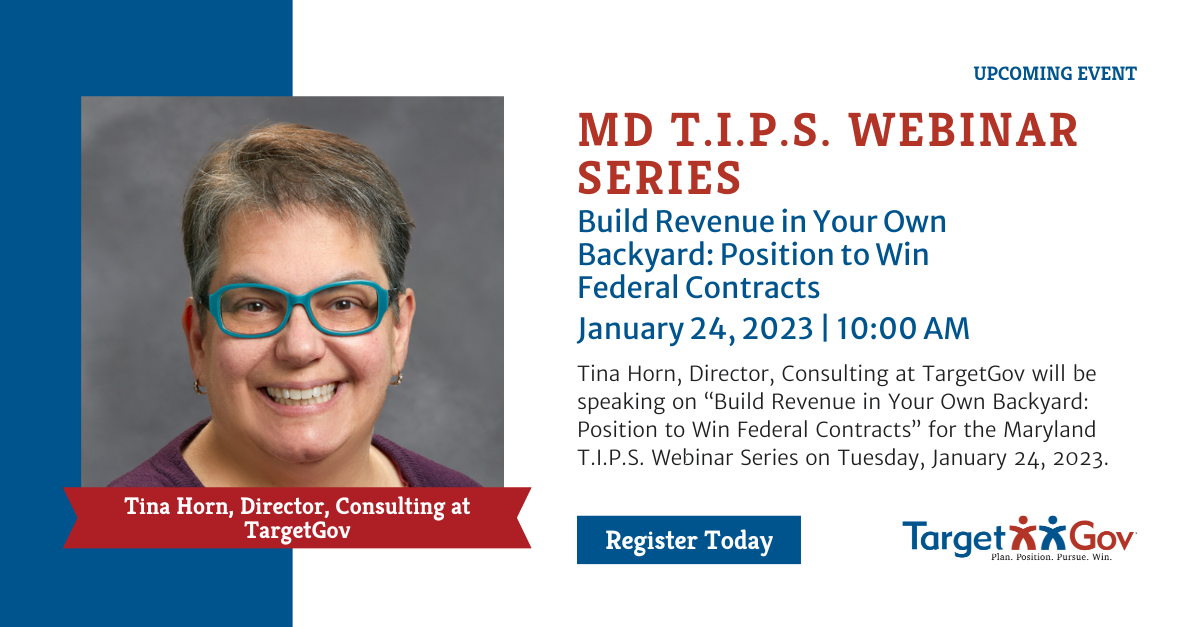 2023 T.I.P.S. Webinar​​s Series, Training & Insights for Procurement Success is a complimentary monthly webinar series curated to help small, minority, women, and veteran business owners improve core competencies and gain an insightful understanding​ of the State's procurement processes. All sessions are free and require advance registration.​
Learn more about the TargetGov KickStart Program®  and the TargetGov FAST® Process by contacting us directly at 410-579-1346 x325 or email us at FAST@TargetGov.com.
View our digital resources here.