Event Date: 11/15/2022 - 11/15/2022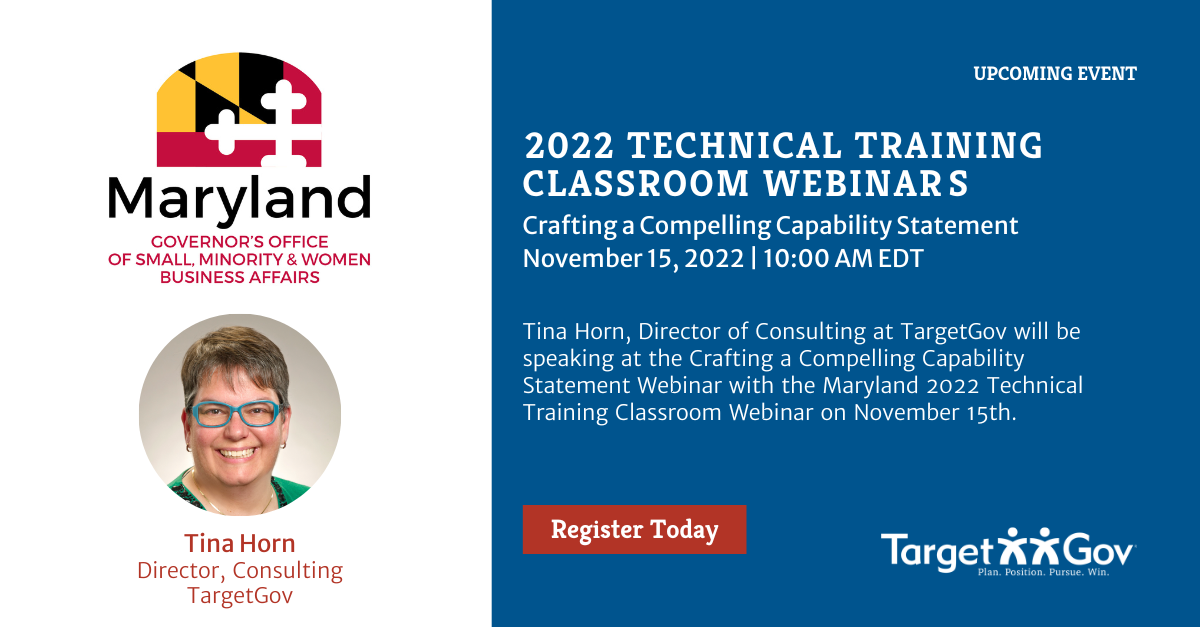 Crafting a Compelling Capability Statement Webinar
November 15, 2022 , 10:00am-12:00pm EDT
How would you rate your current capability statement? You have one, right? It is the leading marketing tool used in the government contracting arena. Join us for a lively and information packed session that will define what must be included and what to avoid. Attendees will draft their own content using strategies to make your capability statement stand out from the crowd.
Who should attend? Small, minority, women, and veteran business owners and entrepreneurs who are ready to create or improve their capability statement to grow business.
TargetGov invented to the federal capability statement. Join Tina Horn, Director, Consulting at TargetGov for this webinar.
Learn more about the TargetGov KickStart Program®  and the TargetGov FAST® Process by contacting us directly at 410-579-1346 x325 or email us at FAST@TargetGov.com.
View our digital resources here.