Event Date: 9/8/2021 - 9/9/2021
HUBZone Small Business Strategic Summit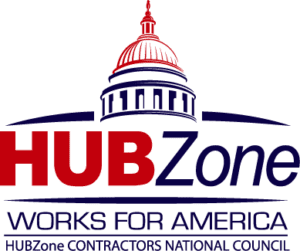 This year the HUBZone Council will be doing things a bit differently for their Annual Conference offering both an in-person conference and a MONTH long Virtual Conference, the registration is OPEN for each of the events and there will be additional information on their website shortly. 
Small Business Matchmaking will be hosted under the VIRTUAL conference, additional information to reserve your matchmaking table will be available shortly. 
This 2-day summit will provide an opportunity for HUBZone small businesses to connect with similarly situated entities to discuss opportunities and build strategies to grow their business. During the event, attendees will gather intelligence on industry developments and share experiences, challenges, and solutions with peers in an open forum.  Attendees will hear from experts on choosing the best strategic options for your company on marketing, cash-flow planning, diversification vs. consolidation, and more.