Event Date: 1/24/2017 - 1/24/2017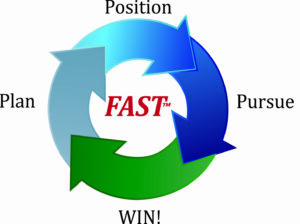 Having trouble identifying the real decision makers? Not getting the most out of the meetings with agency officials? Continuously banging your head against a wall because company growth isn't meeting expectations?
Companies face all of these issues all of the time, and fixing them can be easier than most people think. On January 24th Gloria Larkin, President of TargetGov will be speaking at the Army Navy Country Club helping companies understand the simple mistakes holding them back.
Ms. Larkin has been interviewed on MSNBC, quoted in the Wall Street Journal, INC Magazine, INC.com, and TheStreet.com. She is an expert author with articles regarding federal business development published in local, regional, national and international publications.
Date:     January 24th
Time:     7:00 am – 9:00 am
Location:              1700 Army Nave Drive, Arlington, VA 22202