Event Date: 10/20/2020 - 10/20/2020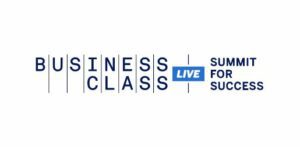 American Express will be hosting a virtual summit on October 20, 2020, 9-5pm. The Summit for Success is a free one-day virtual experience for all business owners to attend. Build new relationships and grow beyond your current community. American Express has built their very own virtual AMEX Campus. This campus will host more than 40 educational sessions featuring diverse speakers. Gloria Larkin will be hosting a session at the event. Her topic will be Government Contracting: The More Than $100 BILLION Business Growth Opportunity. Gloria is the American Express Procurement Advisor and President of TargetGov.
WHAT TO EXPECT
Summit 2020 is a communal event that provides access to relevant content, important tools & resources, subject matter experts and a place to connect with fellow business owners. Let's aim to celebrate the revival and growth of the small business world in a unique and innovative format –one that you may have never experienced before!
Enjoy a full-day virtual experience with interactive sessions that address both your business and personal development needs.
Maximize your time by choosing your own adventure and a make most of your experience.
EVENT DETAILS
Date: Tuesday, October 20, 2020
Time: 9:00 am ET
Location: Virtual experience from your home office
WHO SHOULD ATTEND
Small business owners, entrepreneurs, and creatives looking to build, grow and stay ahead of the curve now more than ever.