Event Date: 11/10/2022 - 11/10/2022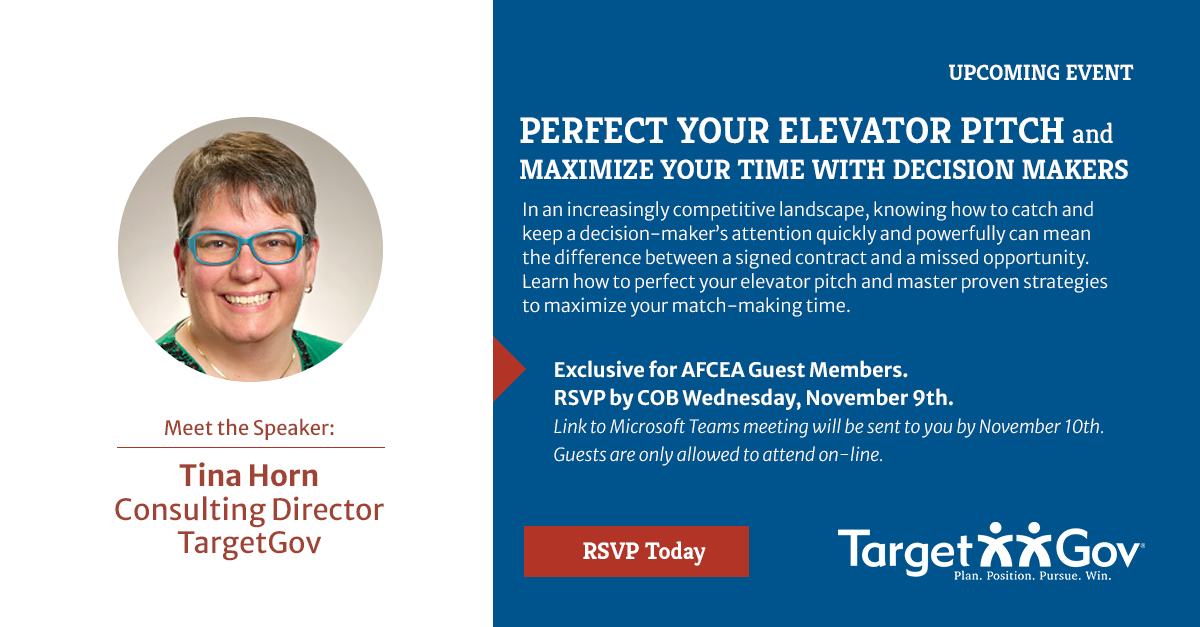 Perfect Your Elevator Pitch and Maximize Your Time with Decision Makers Webinar
November 10, 2022 3:00pm-4:00pm EDT
This is an exclusive webinar for AFCEA member only. RSVP for AFCEA Guests Members by COB, Wednesday, November 9, 2022. Link to Microsoft Teams meeting will be sent to attendees by November 10, 2022. Guests are only allowed to attend on-line.
Learn more about the TargetGov KickStart Program®  and the TargetGov FAST® Process by contacting us directly at 410-579-1346 x325 or email us at FAST@TargetGov.com.
View our digital resources here.