Event Date: 2/11/2020 - 2/13/2020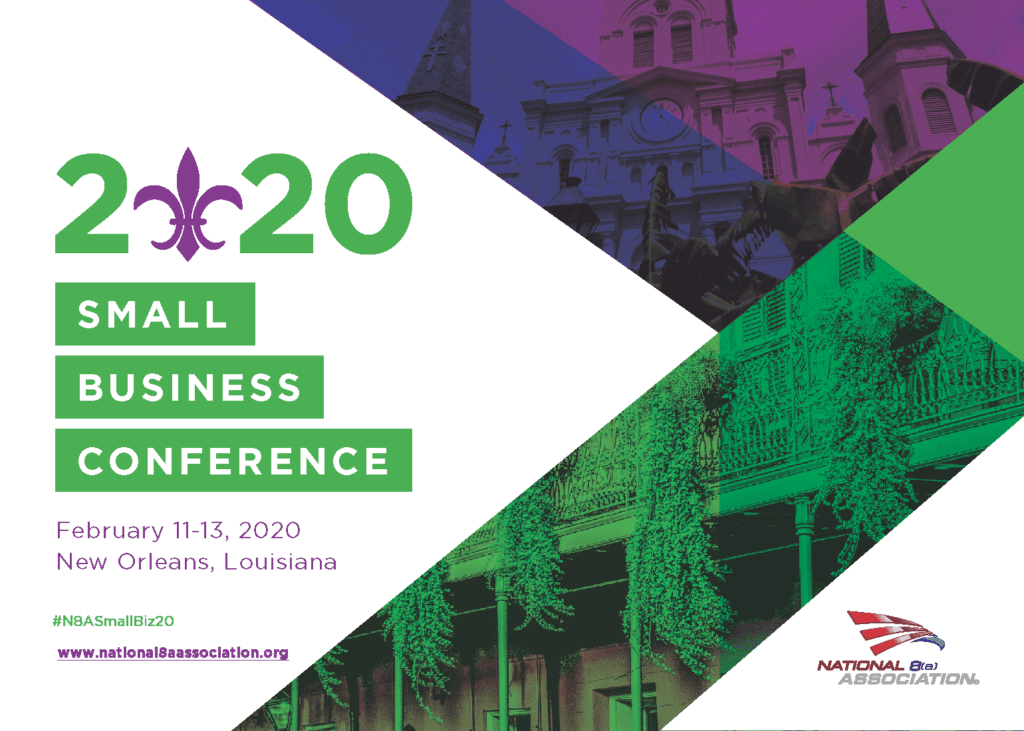 Gloria Larkin is speaking about Building a successful business strategy for Federal Government sales at the 2020 National 8(a) Association small Business Conference. Gloria is covering this topic with Cesar Nader. Cesar Nader is the president and CEO of X Corp Solutions, Inc.
The National 8(a) Small Business Conference is the premier supplier diversity event for small businesses.
This Conference offers educational sessions, matchmaking, networking and resources for all small businesses including: minority, aspiring, current and graduate 8(a), HUBZone, SDVOB, VOSB, SDB, WOSB, DBE, and teaming partnerships. The event attracts hundreds of federal agencies, large business primes, and corporate companies to provide multiple opportunities in one location to grow your business in the federal contracting arena.
The 2020 Conference will take place February 11-13, 2020 at the New Orleans Marriott in New Orleans, Louisiana.