Event Date: 10/12/2020 - 10/13/2020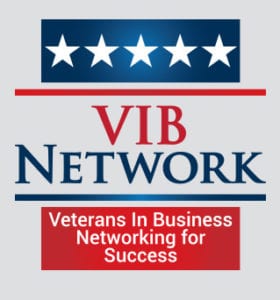 October 12th & 13th
VIRTUAL
This virtual experience will allow more Veteran Businesses, Corporations, and Government Agencies to participate nationwide. Don't miss this opportunity to connect, learn, and share with an easy and engaging virtual conference platform. The VIB Network is excited to host a full virtual conference platform that will have the look and feel of an actual in-person conference. They will blend pre-recorded videos along with live presentations to keep the conference fun and engaging. Gloria Larkin will be giving a presentation on "Contracting in a Crisis". You won't want to miss this!
All Virtual VIB Conference attendees will receive access to:
• Motivational Speakers
• Business Matchmaking Sessions
• Informative Seminars/Panel Discussions
• Opportunity Expo
• VIB Virtual Concert
• Networking
• Games…and more!