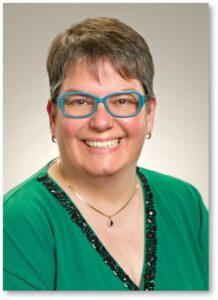 As the Chief Services Officer at TargetGov, Tina spearheads a team of highly skilled consultants and analysts who provide a comprehensive range of services to clients seeking to secure government contracts. With a proven track record of success and a deep commitment to excellence Tina has proven to be an accomplished visionary leader in the realm of government contracting.
With TargetGov celebrating it's 26th anniversary in 2023, Tina's leadership has been instrumental in the organization's ongoing mission to empower businesses in government contracting. Leveraging the exclusive Federal Acceleration Strategies and Tactics (FAST®) Process, the KickStart Program®, and the innovative Hand It Over to Us™ service, Tina and her team have consistently delivered exceptional results. In fact, TargetGov clients have secured an astounding $10 billion in federal contracts in the past seven years, which is a testament to TargetGov's unrivaled expertise and dedication.
As a well-respected leader and highly skilled consultant, Tina has authored numerous compelling articles that shed light on crucial topics in the realm of government procurement. From outlining The Number One Rule for Marketing to Federal Procurement Decision-Makers to highlighting the Top Four Mistakes in SAM and SBA Profiles , Tina's articles provide invaluable insights and practical advice. Her writing demonstrates a keen understanding of the intricacies of marketing in the federal arena, making her a trusted resource for businesses aiming to optimize their strategies and maximize their chances of success.
When Tina takes the stage as a keynote speaker, her captivating presence and dynamic energy invigorate audiences, leaving a lasting impact. With her natural charisma and engaging delivery, Tina inspires individuals and organizations to embrace new possibilities and unlock their full potential in the government contracting landscape. Her keynote speeches are infused with her extensive knowledge and practical wisdom, equipping listeners with the tools and strategies needed to thrive in an ever-evolving marketplace.
Sample of Previous Speaking Experience
An experienced speaker and trainer with past engagements including:
Mid-Maryland Society of American Military Engineers (SAME) post
Recognitions
Active in her community, serving in multiple volunteer capacities including:
The Howard County Martin Luther King, Jr. Holiday Commission
Vice chair of the Wilde Lake Village Board.