National 8(a) Association and TargetGov Present: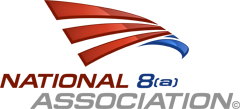 Join us for a complimentary webinar:
Webinar: Next Please! What to Do After the 8(a) Conference
Mar 29, 2018 at 2:00pm ET; 1:00pm CT; noon MT; 11:00am PT; 10:00am AKT

Attend this brief, information-packed webinar to help you plan exactly what to do after you attend the National 8(a) Association's government procurement conferences. Join national expert Gloria Larkin, President of TargetGov for insider tips, tricks, recommendations and the mistakes to avoid.
 Topics covered for follow-up after the event include:
Tips and tools to make the most of your efforts after the event
Who do you want to reach out to and how do you find the decision-makers
Exactly how do you reach out, what works and what slams the door
When do you contact them
What is different for prime contractors vs. government personnel
Capability Statements
How to ask for decision-maker meetings
Mistakes to avoid
Key Takeaways:
Research: free and subscription tools, what is worth it for you
Capability statement guide
Capability briefing pitch format
The Targetgov Rule of Three™
Who Should Attend:
Experienced contractors and anyone new to government contracting, business owners, Presidents, CEOs, COOs, VP's of Business Development, business development professionals, contracting professionals, sales administrative assistants, marketing research analysts, everyone involved in growing business for your company

After registering, you will receive a confirmation email containing information to join the webinar.
About the National 8(a) Association:
The National 8(a) Association is a non-profit organization with a mission to provide education and guidance for all aspiring, current and graduate 8(a) businesses. We are also proud to work with HUBZone, SDVOB, SDB, WOSB, DBE, 8(a) Joint Ventures, Federal Agencies, Prime Contractors, Industry Professionals, and Business Vendors.  The U. S. Small Business Administration's 8(a) Business Development Program is a business assistance program for small disadvantaged businesses that are owned and controlled at least 51% by socially and economically disadvantaged individuals.
About TargetGov:
TargetGov is celebrating its 21st year as a nationally-recognized consulting firm providing national support, consulting and training for federal government procurement related business development and marketing services. In just the last six years, TargetGov's proprietary FAST™ Process clients have won over $4.3 billion in federal contracts. Visit www.targetgov.com or call toll-free 866-579-1346 x 325 for additional information.
About Gloria Larkin:
Gloria Larkin, President and CEO of TargetGov, is a nationally-recognized government contracting marketing and business development expert. She has been interviewed on MSNBC, and quoted in the Wall Street Journal, Forbes, USA Today, INC Magazine, Entrepreneur Start-ups Magazine, and Government Executive magazine.
Questions? Call us toll-free 1-866-579-1346 x 325 or email info@targetgov.com